The A/P dashboard is one of the options when first logging into Armatic. This accurately shows stats and numbers for your business.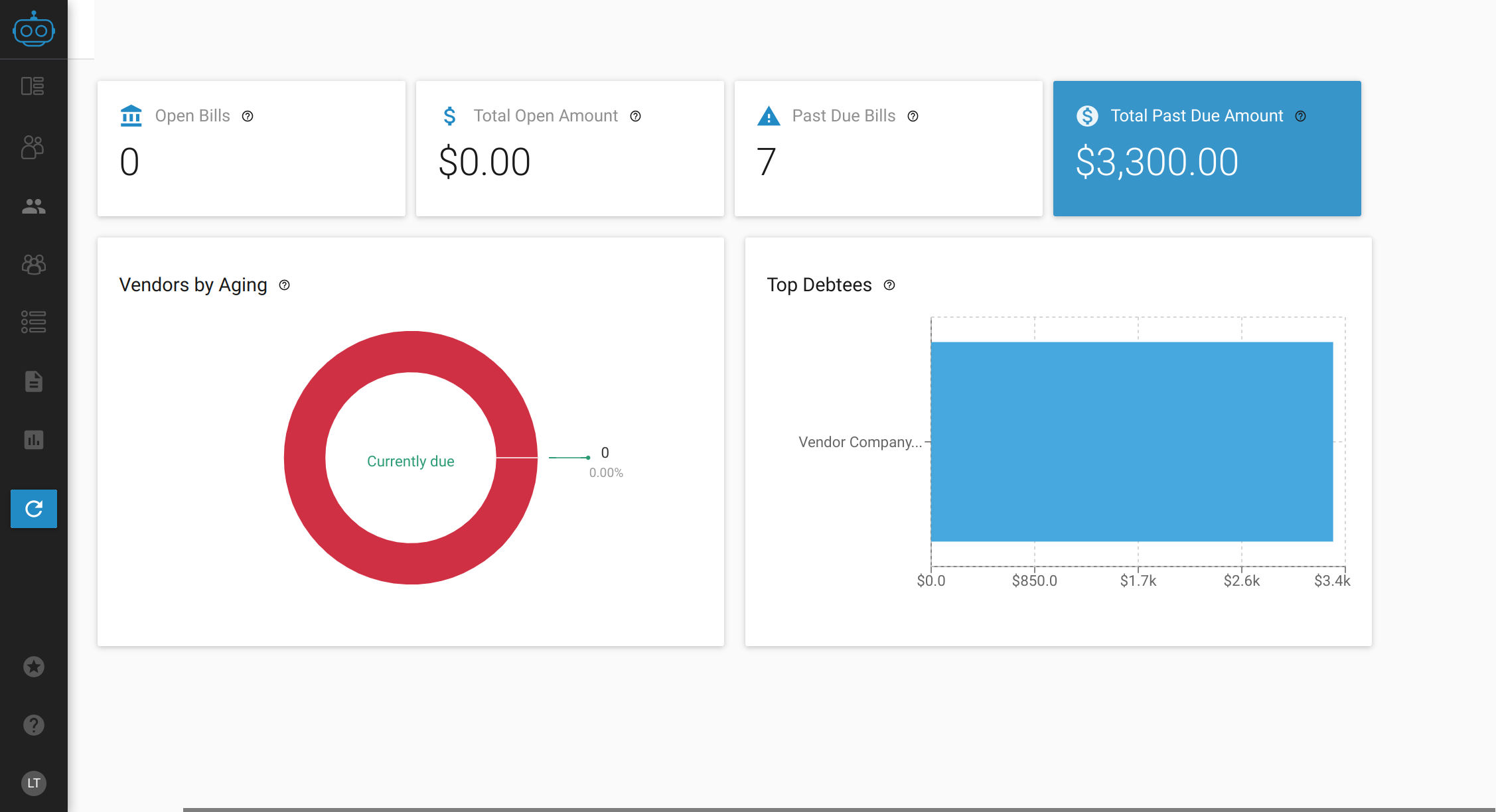 These different graphs and numbers explain multiple aspects of Armatic customer data:
Open Bills- this report shows the total number of open bills
Total Open Amount- report shows total $ money amount of all open bills
Total Past Due Amount- Shows total amount of past due invoices
Vendors by Aging- This report shows the vendor breakdown by the gig bucket
Top Debtees- Shows top 10 vendors having the largest outstanding balance
More Questions?
Look for the chat icon on the right to send us a message, email us at support@armatic.com or give us a call at (949) 424-2875.