Step by step guide to setting up the permissions to sync Armatic with your Sage-Intacct account
From your Sage-Intacct Account we will be creating a web services only user. Armatic is a Sage-Intacct Partner so there is no cost to create this specific user.
Create user
Go to Company ->WebServices Users -> Add
Fill the form. Important : use xmlgw-armatic as User ID, make sure Restrict user access to web services only is checked.
Click "Save"
Mark sure to enter an email address that you have access to, the password for the account will be sent to the entered email address.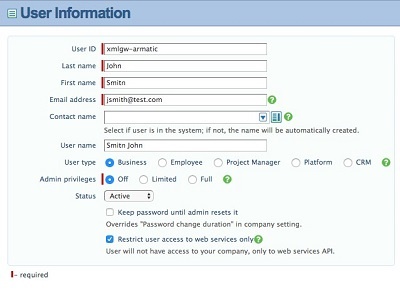 Choose Application/Module Permissions
User Application Subscriptions choose following subscriptions with corresponding permissions Expanded view

Company Permissions: Expand View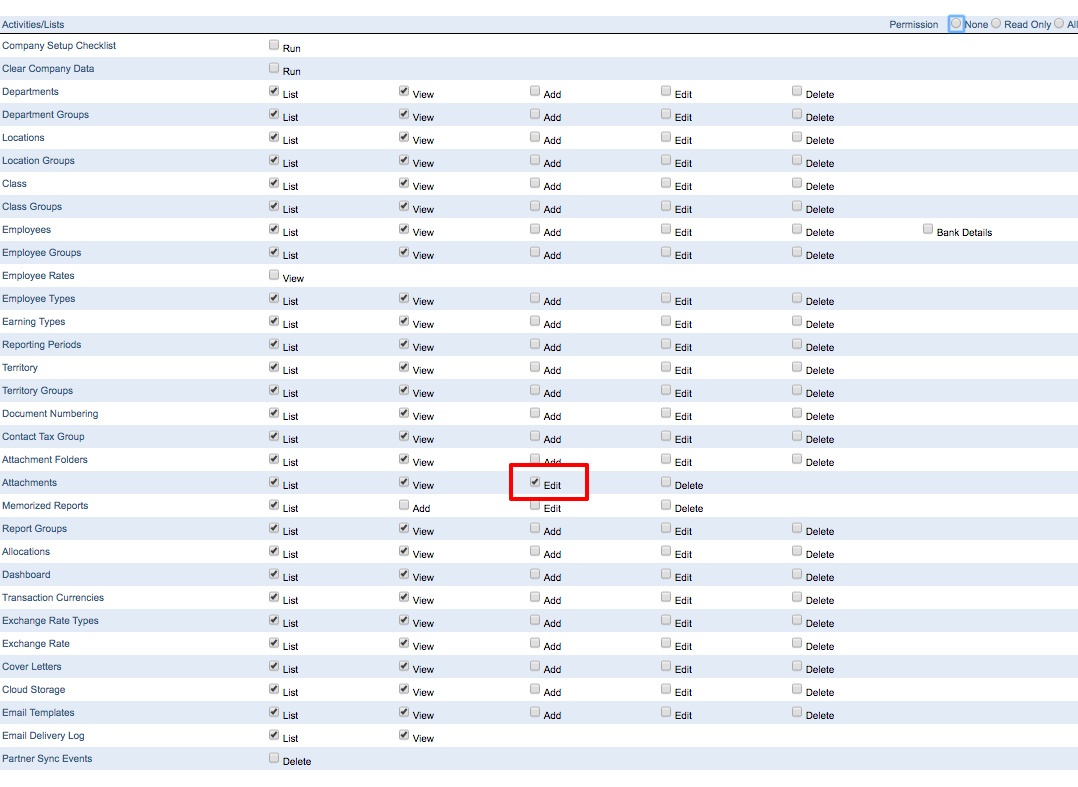 Cash management Permissions: Expand View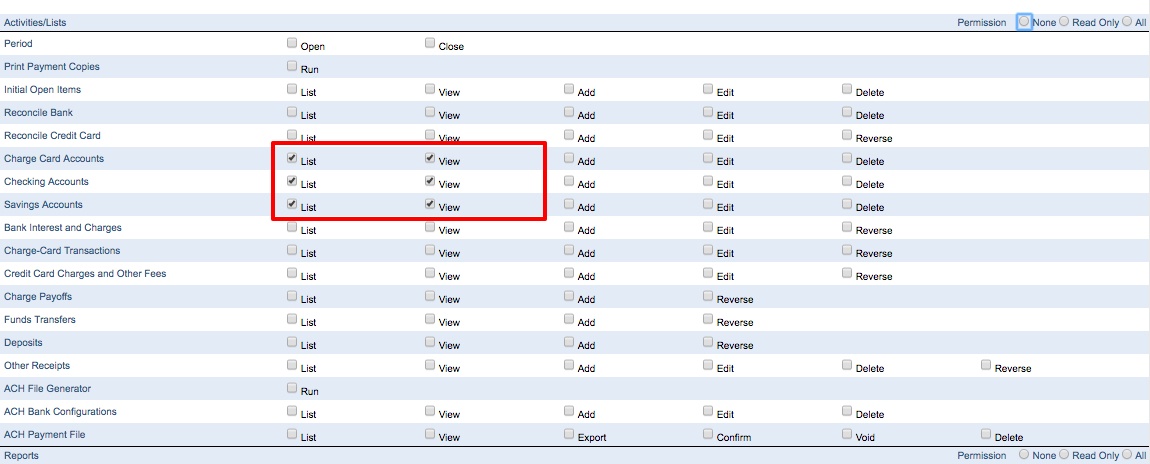 General Ledger Permissions: Expand View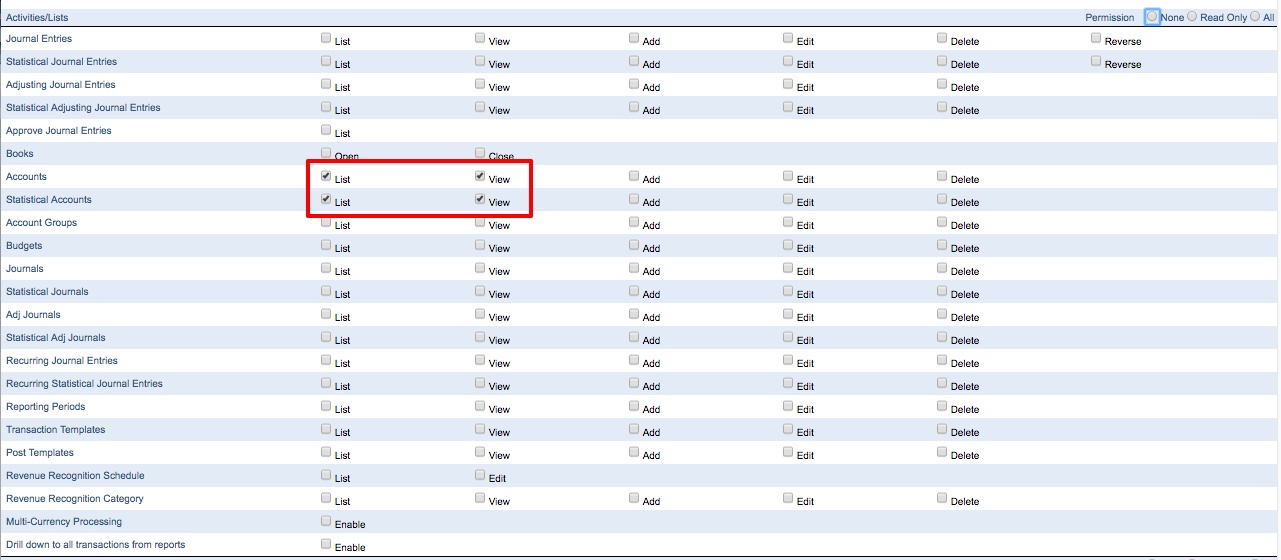 Accounts Receivable Permissions: Expand View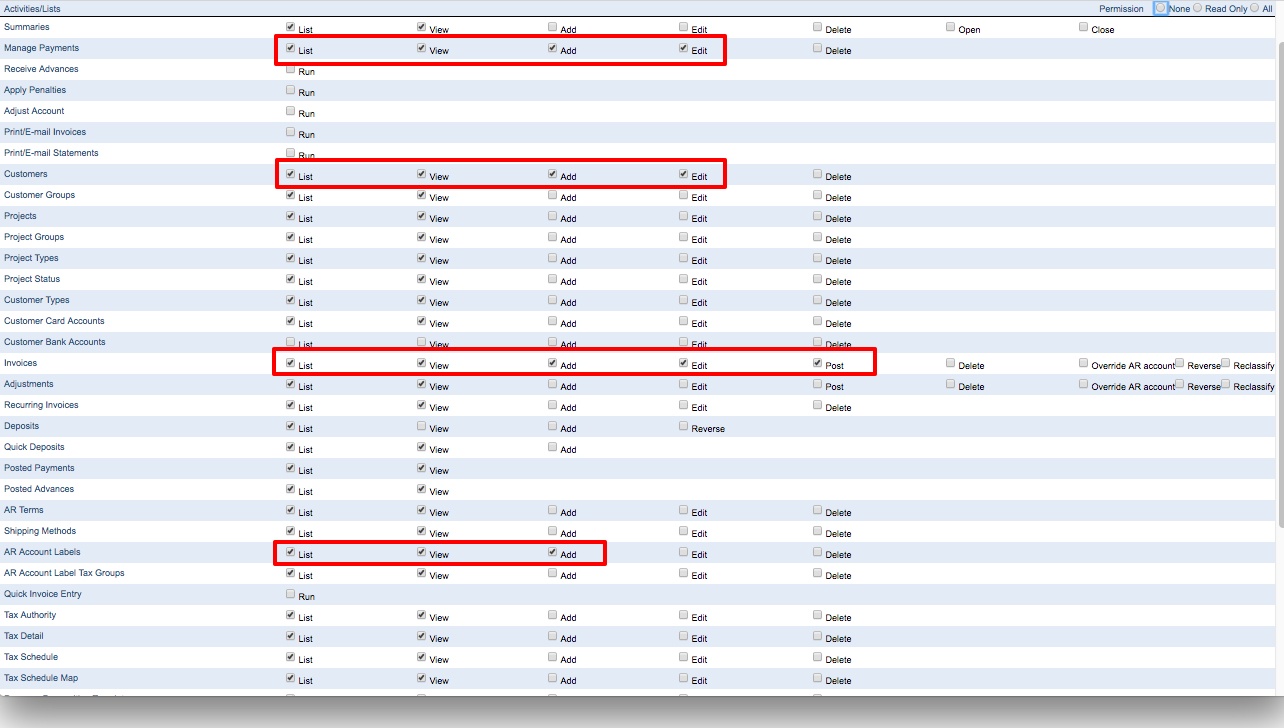 Inventory Control Permissions: Expand View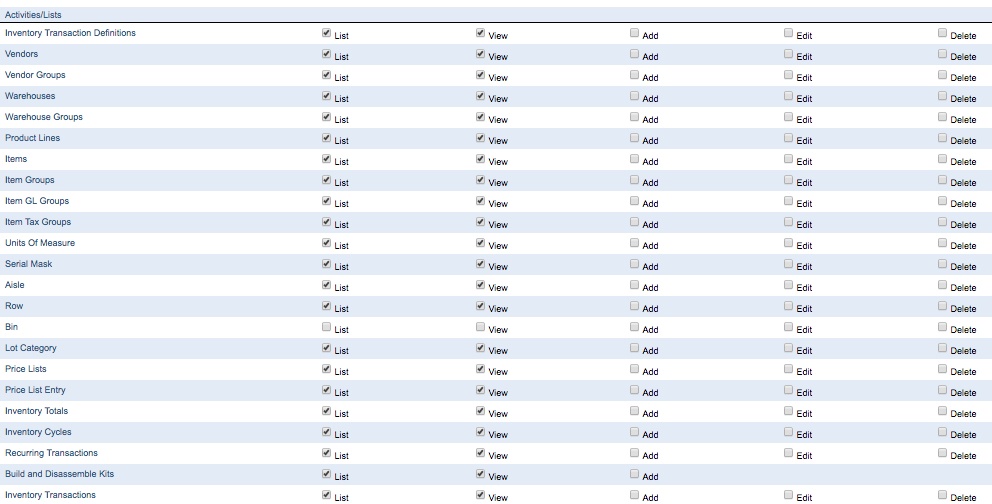 Order Entry Permissions: Expand View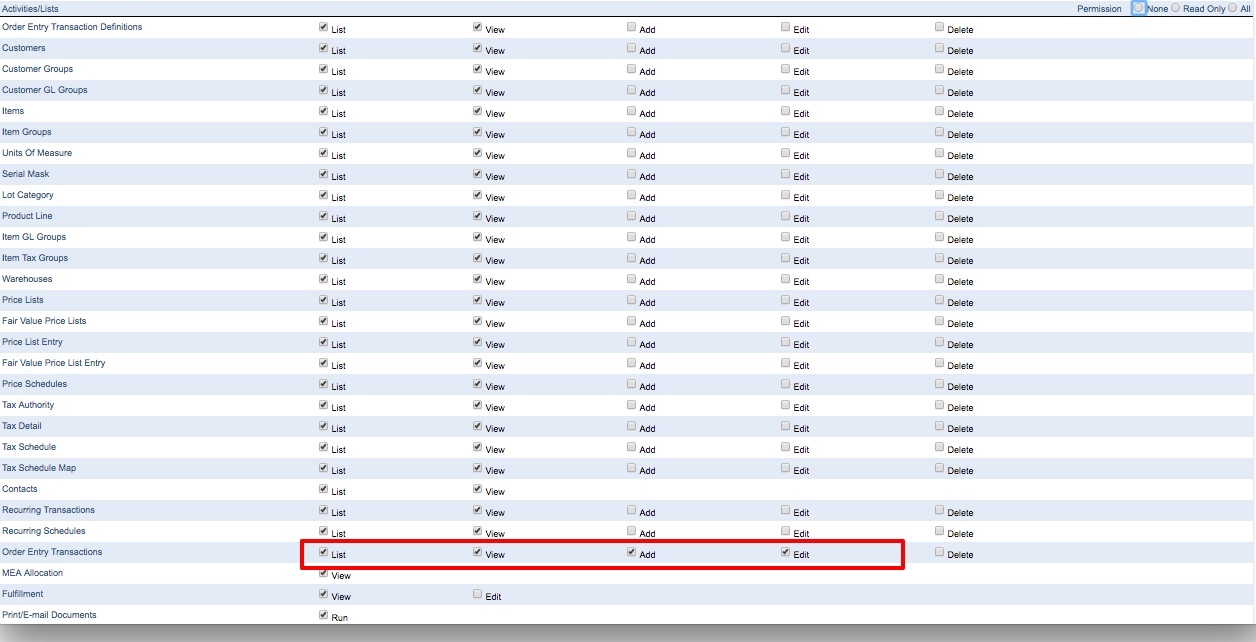 Click "Save"
Enable Web Service Authentication
From your Intacct account go to:
Company
Company information
Security
From the security section, select "Edit" in the upper right.
Next scroll down to "Web Services authorizations" and select the "+" to add a new web service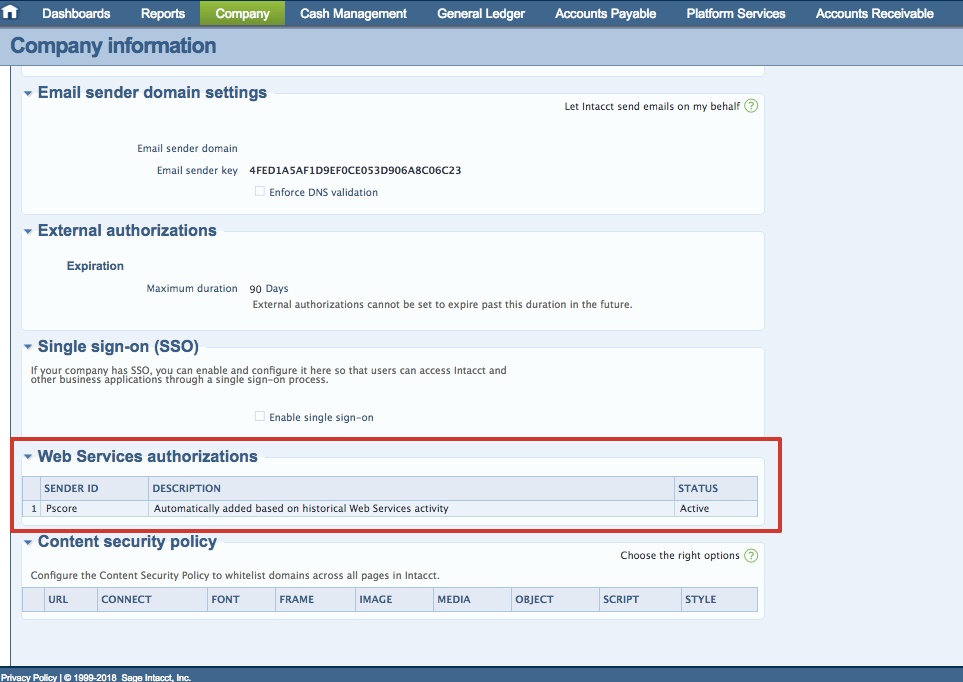 In the Web Services Sender Information Screen
Enter the "Pscore" for the Sender ID
Enter "Armatic Integration" for the Description
Set the status to "Active"
Select "Save"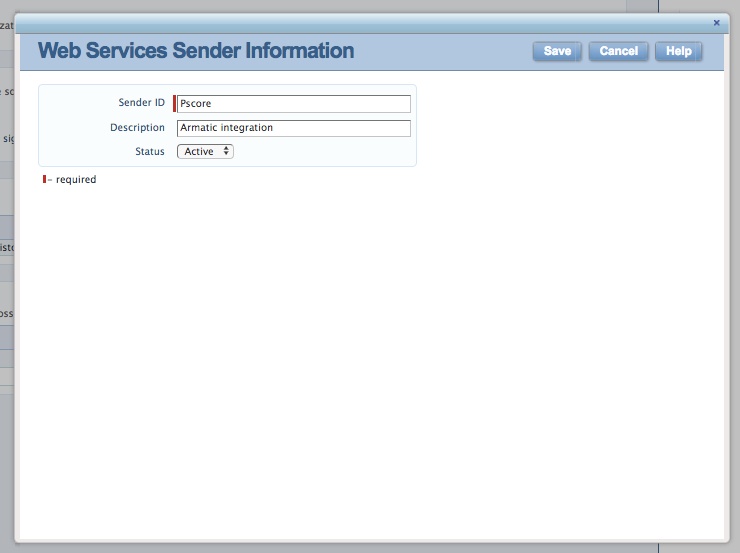 Connect Intacct in Armatic
From your Armatic account
Go to Account -> Accounting
Click "Connect" under Intacct logo
Enter Company ID, User ID (xmlgw-armatic) and password for this user
Select "Connect"
The popup will close automatically and data will start syncing from your Intacct account to Armatic. The first sync can take some time to complete if your account has a large amount of customers and/or invoices.
More Questions?
Look for the chat icon on the right to send us a message, email us at support@armatic.com or give us a call at (949) 424-2875.