The communications section is where you connect your email accounts and set rules when automated emails should be sent as well as which email address the various types of emails should be sent from.
*Important Note: the email connected under the Communications section is the "Team" email. Each Armatic user can connect their email under the "Profile" section
Here's how to get there:
There will be three different types of mails available for use.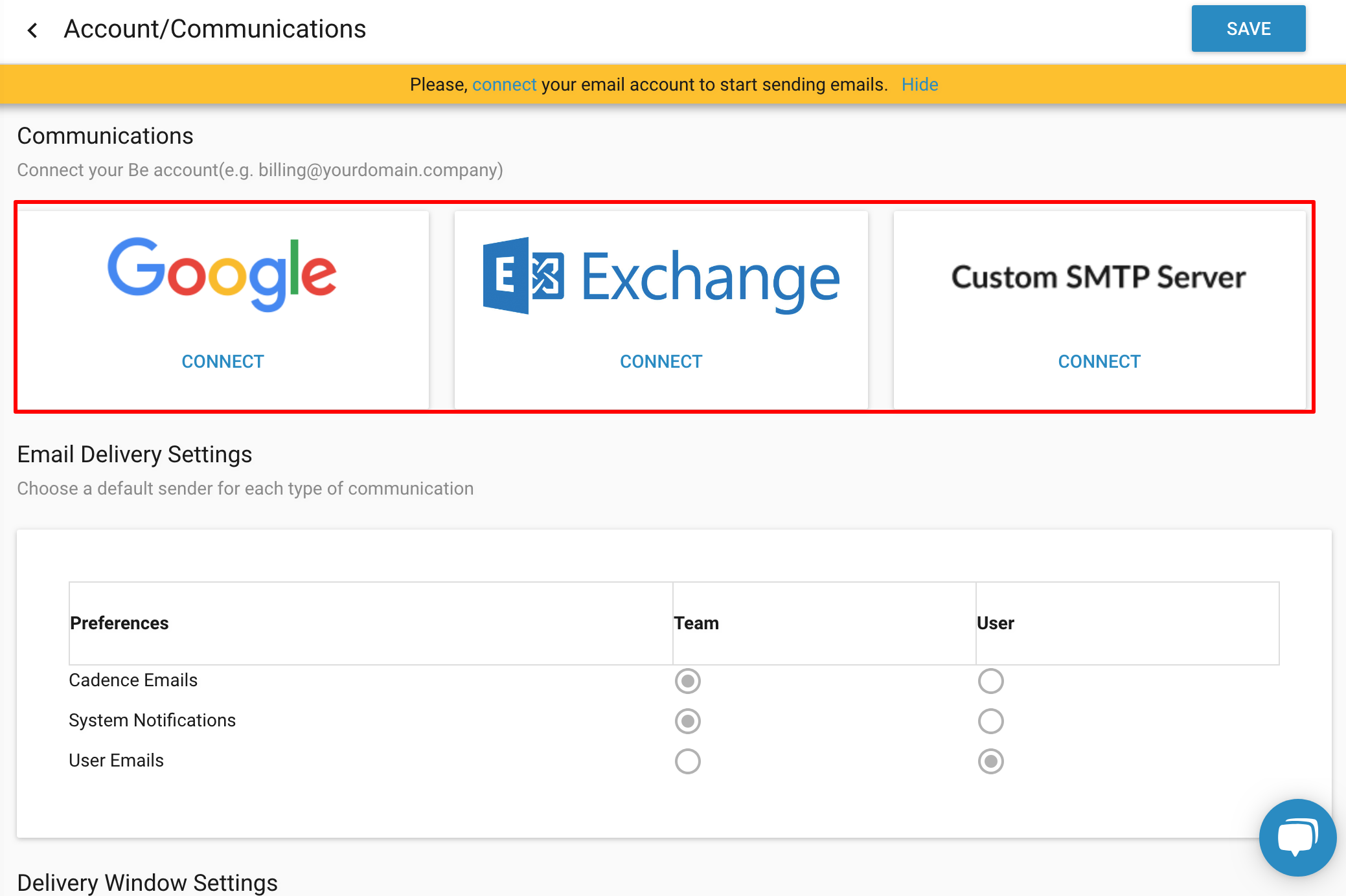 Google - Connect a person Gmail or G-Suite account
Exchange - Connect to a Microsoft Exchange or Office 365 account.
Custom SMTP Server- Any email provider (universal)
*Exchange accounts can have a number of different configuration options, please contact us should you have an issues connecting.
*When connecting an Office 365 account, only email and password are needed (don't enter Username or Domain
To connect an email, click on whichever tab from the three choices available and select the connect button below it.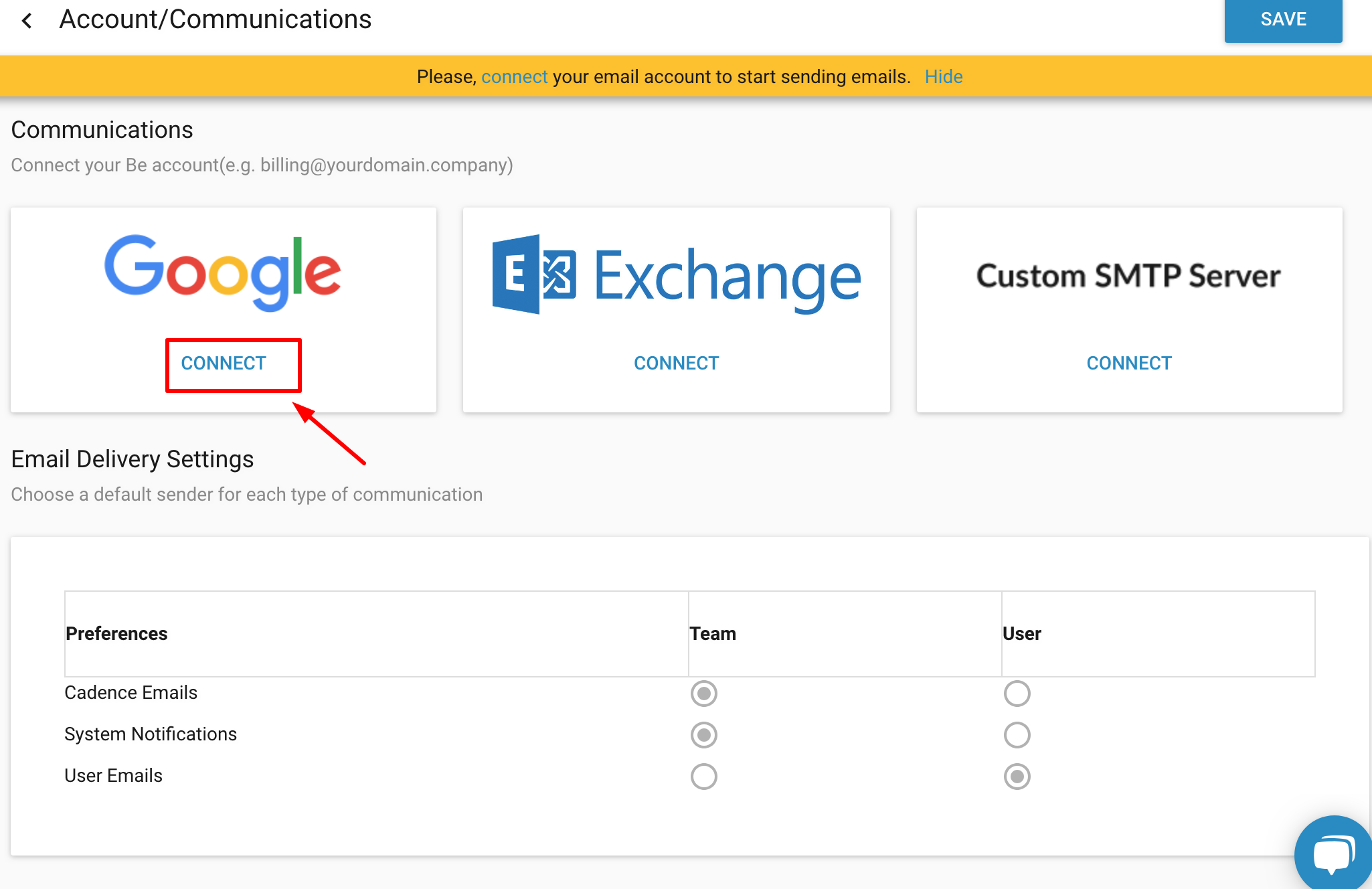 Once you have selected, a screen will pop up, allowing you to select which email you would like to connect with.
Preferences
In the preferences section, you can customize the email address emails are sent from for:
Cadences - Automated AR communication
System Notifications - i.e. invitations to the Customer Portal
User Emails - Emails sent manually from within Armatic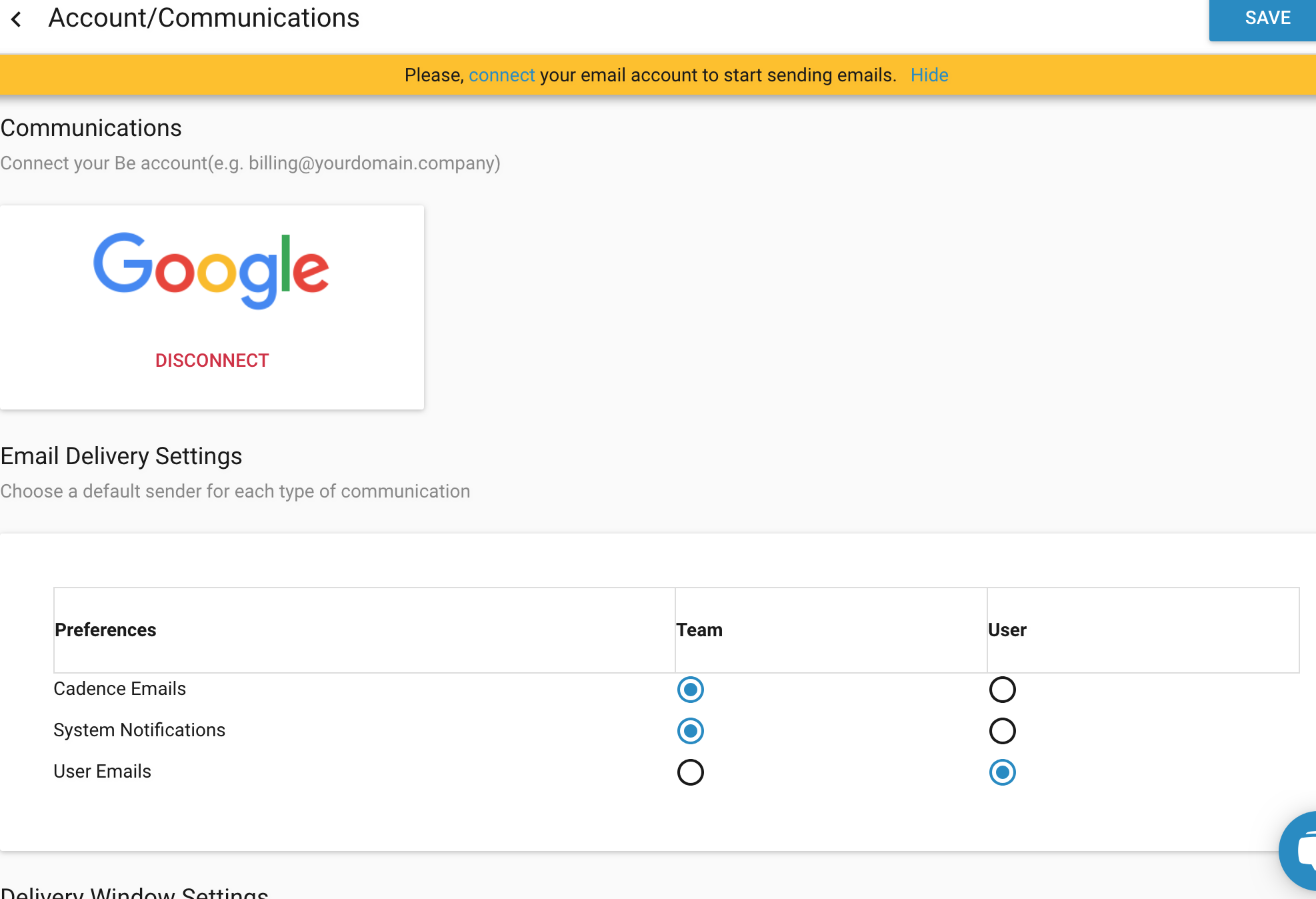 Next, there will be an option for delivery window settings

Delivery windows settings
Delivery Windows are period of times where it is acceptable to send automated communications. Enter the time frames (using a 24 hour format) when it's acceptable to start sending emails. i.e. selecting "From 09:00" and "to 17:00" will allow automated emails to start going out at 8am local time and stop sending emails at 5pm local time.
Next check the box next to the days of the email to allow automated emails to be sent on those days. i.e. selecting all days but Saturday and Sunday will only deliver automated emails durring the week and not on weekends.
More Questions?
Look for the chat icon on the right to send us a message, email us at support@armatic.com or give us a call at (949) 424-2875.