Customize user access and permission levels for each Armatic object with User Roles
Roles are designed to give each user the desired level of access to any feature or section of the platform. Roles are located under Account Settings. There are some default Roles already created, you can customize these by selecting "Edit" under the Role menu or create a new Role by selecting the "Add Role" button on the upper right.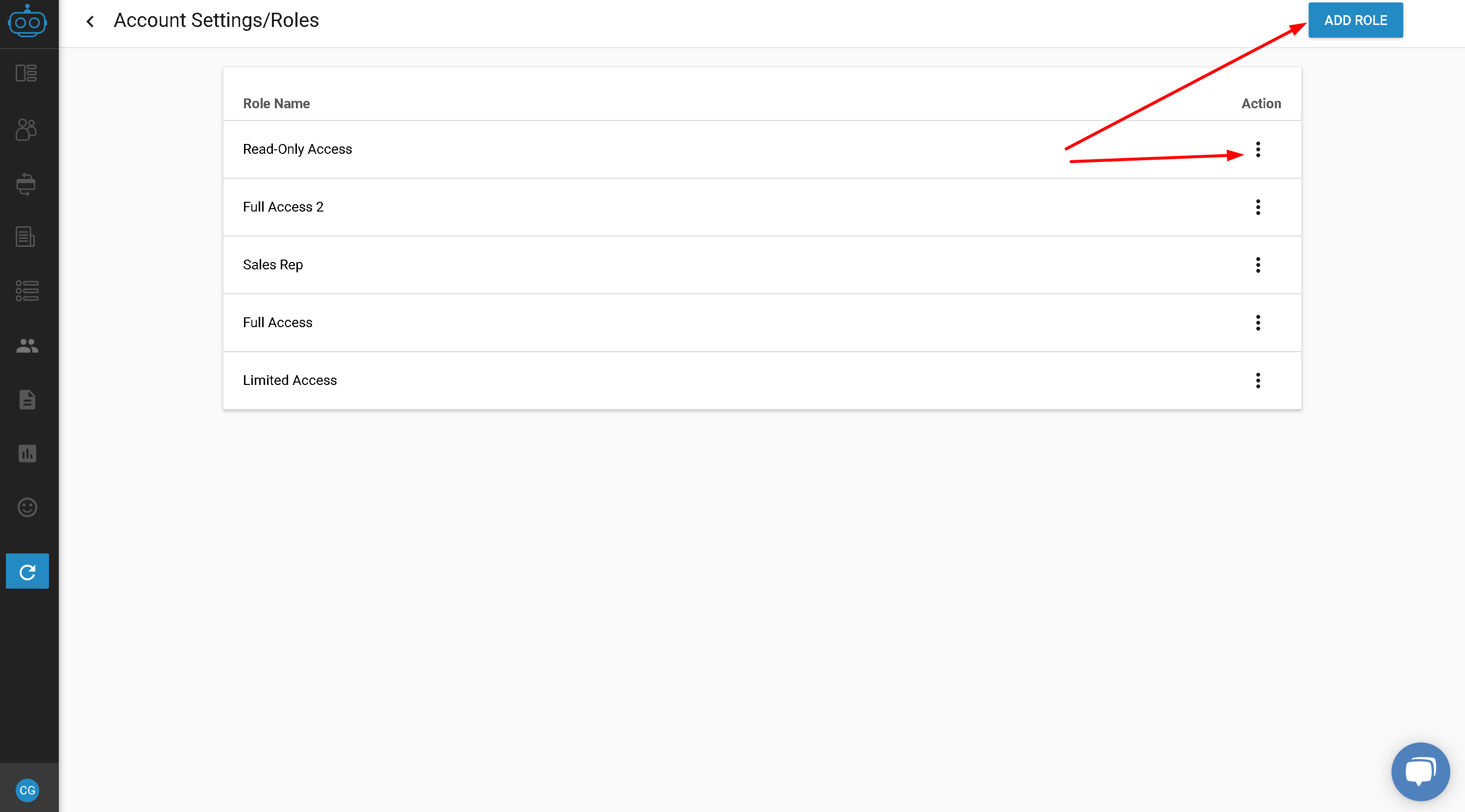 Access levels
Access level can be set to either "Full" or "Limited". A user assigned to a role with a "Limited" access level can only see customers, prospects and data for accounts they are the "Owner" of (Owner, Sales Rep or Account Manager). Users with "Full" Access, can see all customers and data.
You can then customize the viewable data by editing the "Privilege" in the "Permissions" and "Dashboard" sections.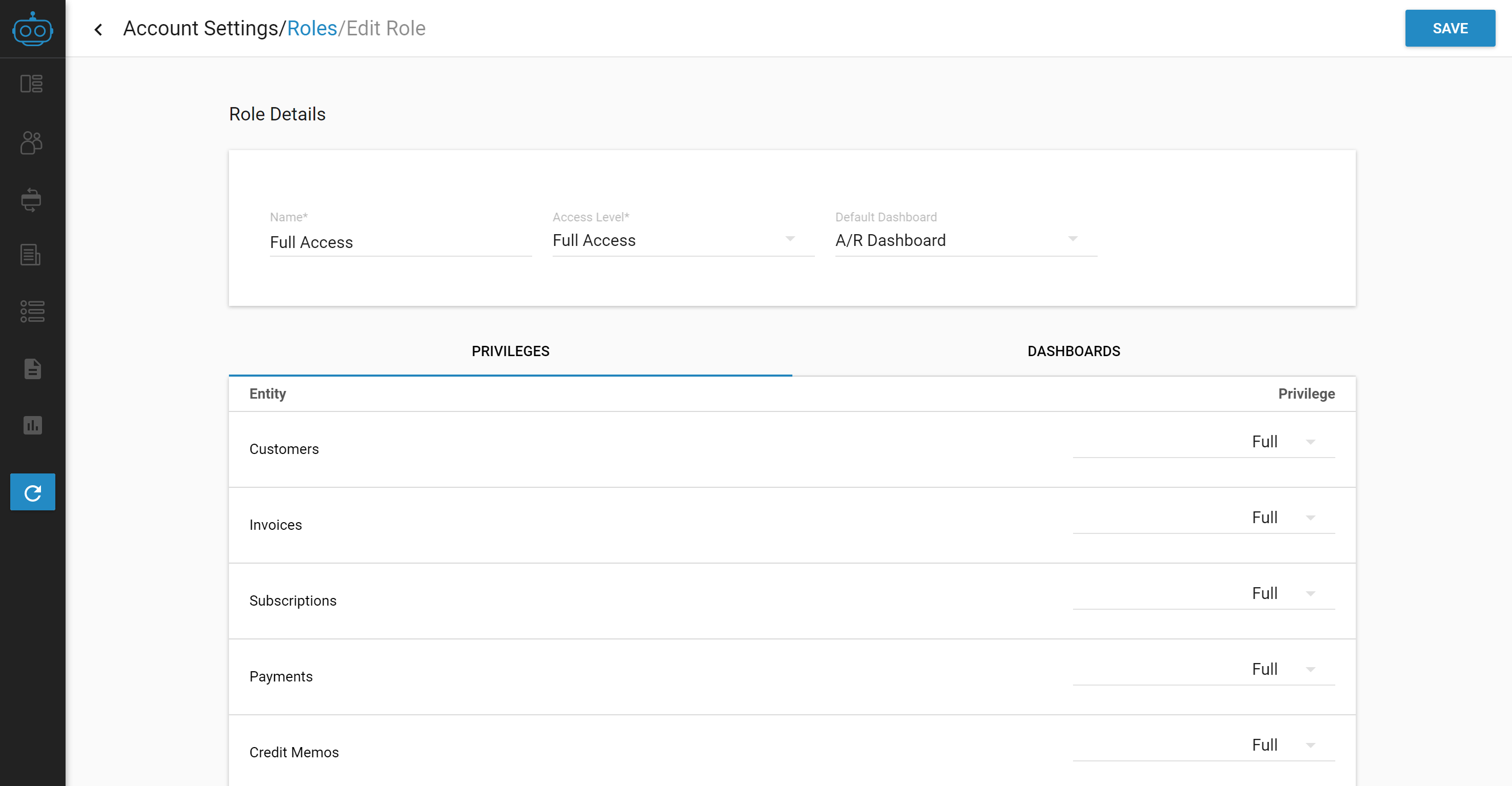 Entity Permissions
Each entity (object) can be set to any of the following levels for each role.
None - setting/object cannot be seen by user
View - User has Read-Only access to setting/object
Create - User can view and create new objects but cannot edit
Edit - User can view, create and edit objects
Full - User has Admin level permissions to settings/object
Assigning Roles
Access your user list under Account>Users, select the menu next to a user then select "Change Role".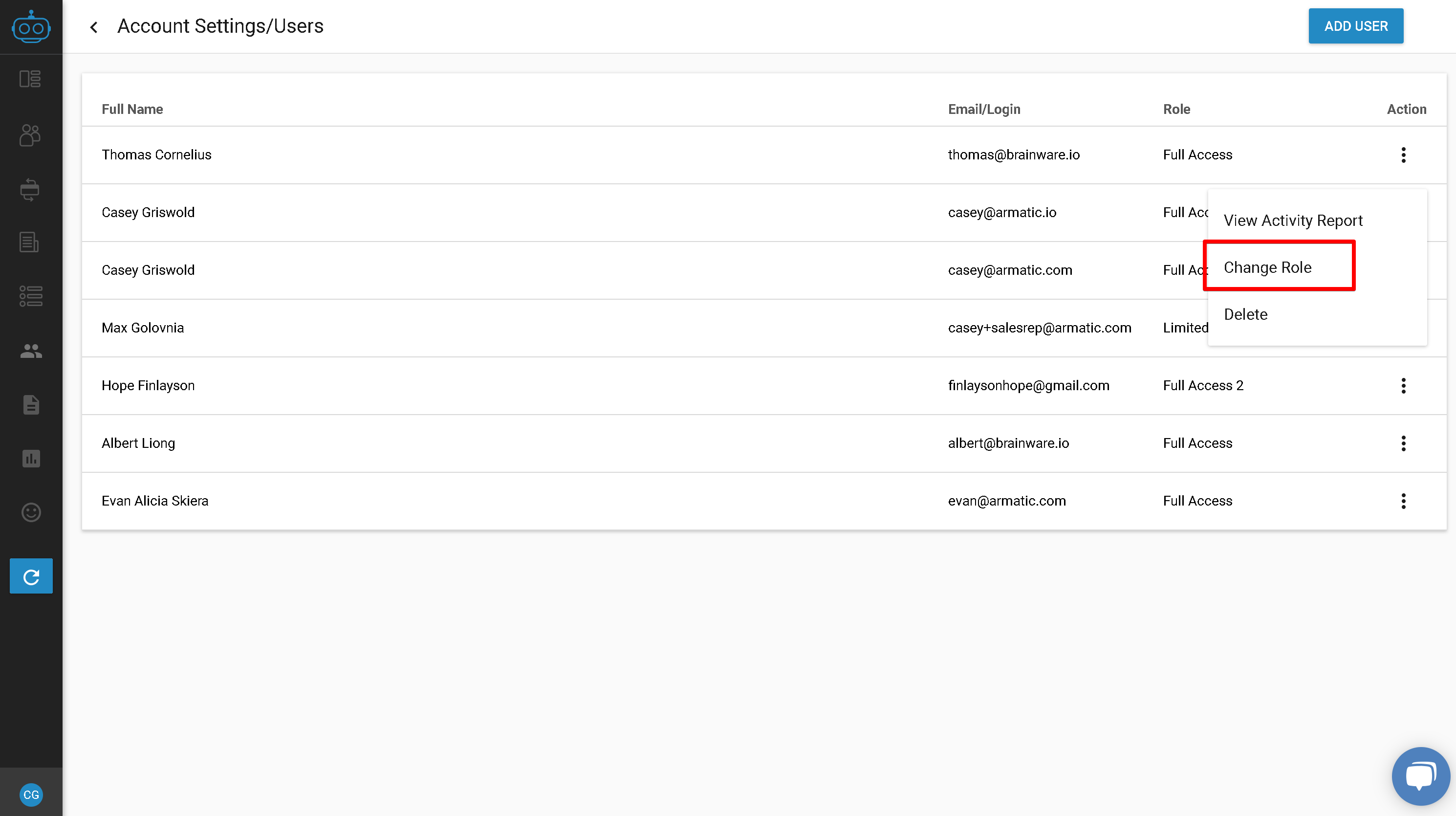 More Questions?
Look for the chat icon on the right to send us a message, email us at support@armatic.com or give us a call at (949) 424-2875.