Use Armatic's Late Fee Manager to provides a little extra encouragement for customers to pay invoices on time without any additional effort
To Get Started
Click your initials in the bottom left corner and select Settings.
Then, select Late Fees.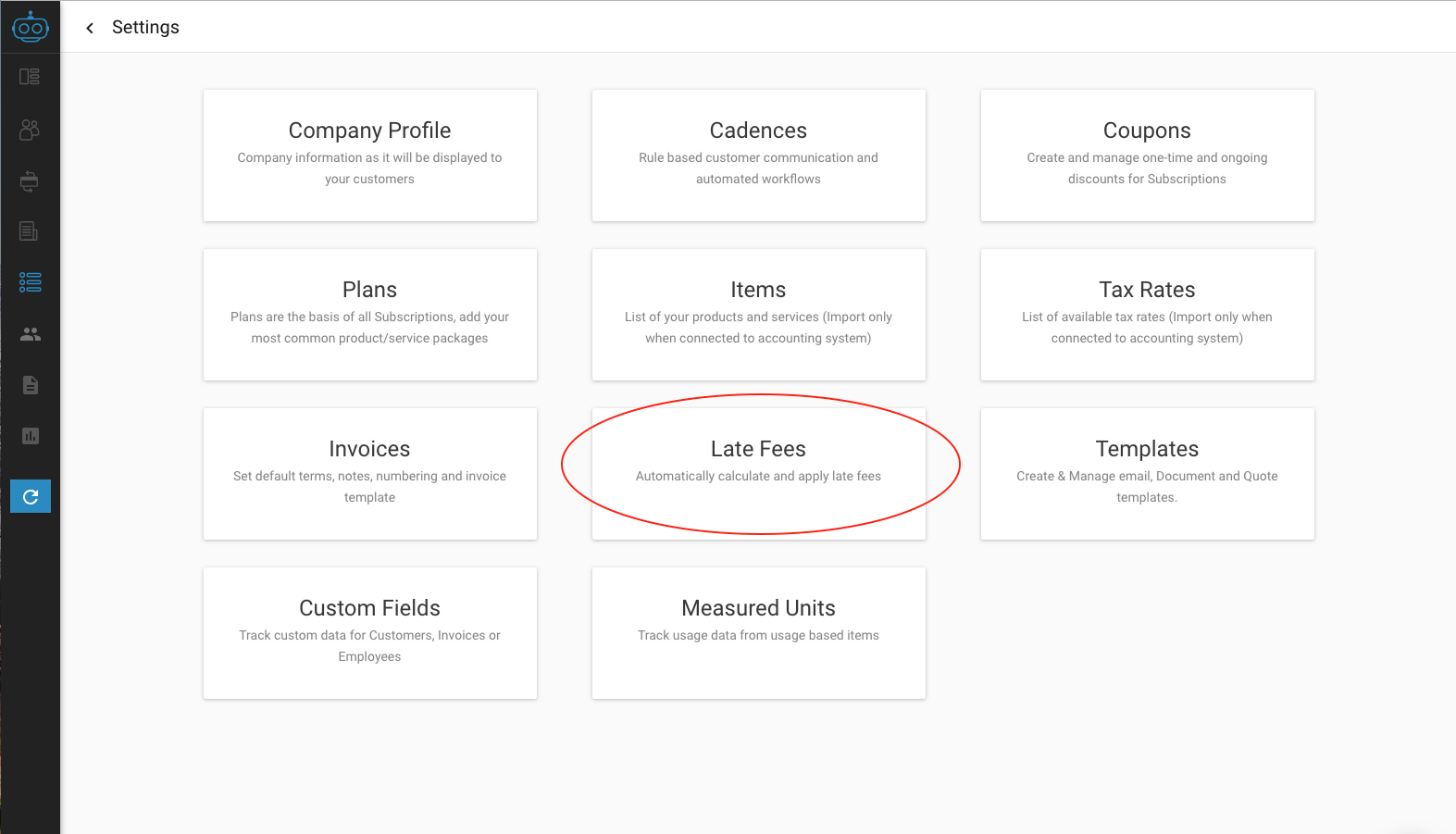 Creating a New Late Fee
Select New Late Fee at the top of the page.

Late Fee Options
Description - This will be the description of the line item on the invoice
Apply Late Fee To - Late fees can be applied to invoices (based on invoice due date) or to payment plans (based on payment plan due date)
Days Past Due - The number of days past due the object (invoice or payment plan) must be to trigger the late fee
Late Fee Type - Choose how the late fee is calculated (late fee percentages are calculated of the original balance only, non-compounding)
Apply Late Fee As - A late fee can be applied as a line item to the invoice that triggered the late fee or as a new invoice. If new invoice is selected, the new invoice would also be subject to the late fee rules.
Amount/Percentage - Enter the amount and/or percentage of the late fee
Item - Select the product/service you would like to associate the late fee revenue with (note, when connected to an accounting system, products/services can only be created in the accounting system and synced to Armatic.)
Note:
If you do not see an "Late Fee" section in Settings, late fees are either not enabled for your service plan (please contact us for additional information) or, late fees are not currently available for your accounting system.
Customers have late fees enabled by default. You can disable late fees per customer here:
More Questions?
Look for the chat icon on the right to send us a message, email us at support@armatic.com or give us a call at (949) 424-2875.