How to process full or partial refunds in your Armatic account
There are a number of reasons you might need to refund a payment, Follow the steps below to send all or some of the funds received from a payment processed by Armatic back to the original payment method.
Processing a refund
To give a refund for a particular payment, simply go into Payments....
select the menu on the right, next to a desired Payment, and select Refund.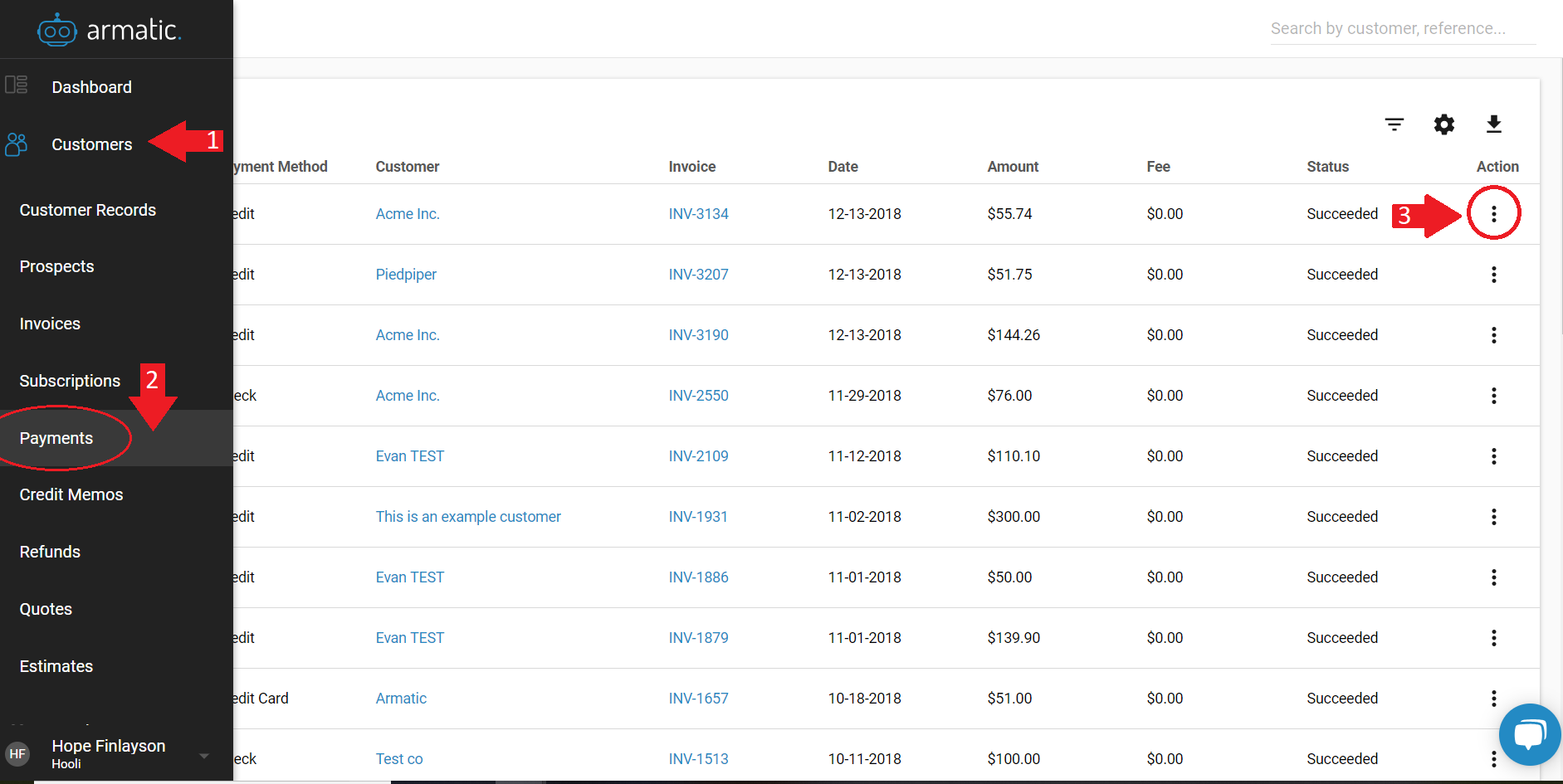 Enter a Refund Number (if left blank one will be generated automatically)
Reference Number (optional),
Adjust the Description & Date fields if you like
Enter the amount to be refunded
Select Save to process the refund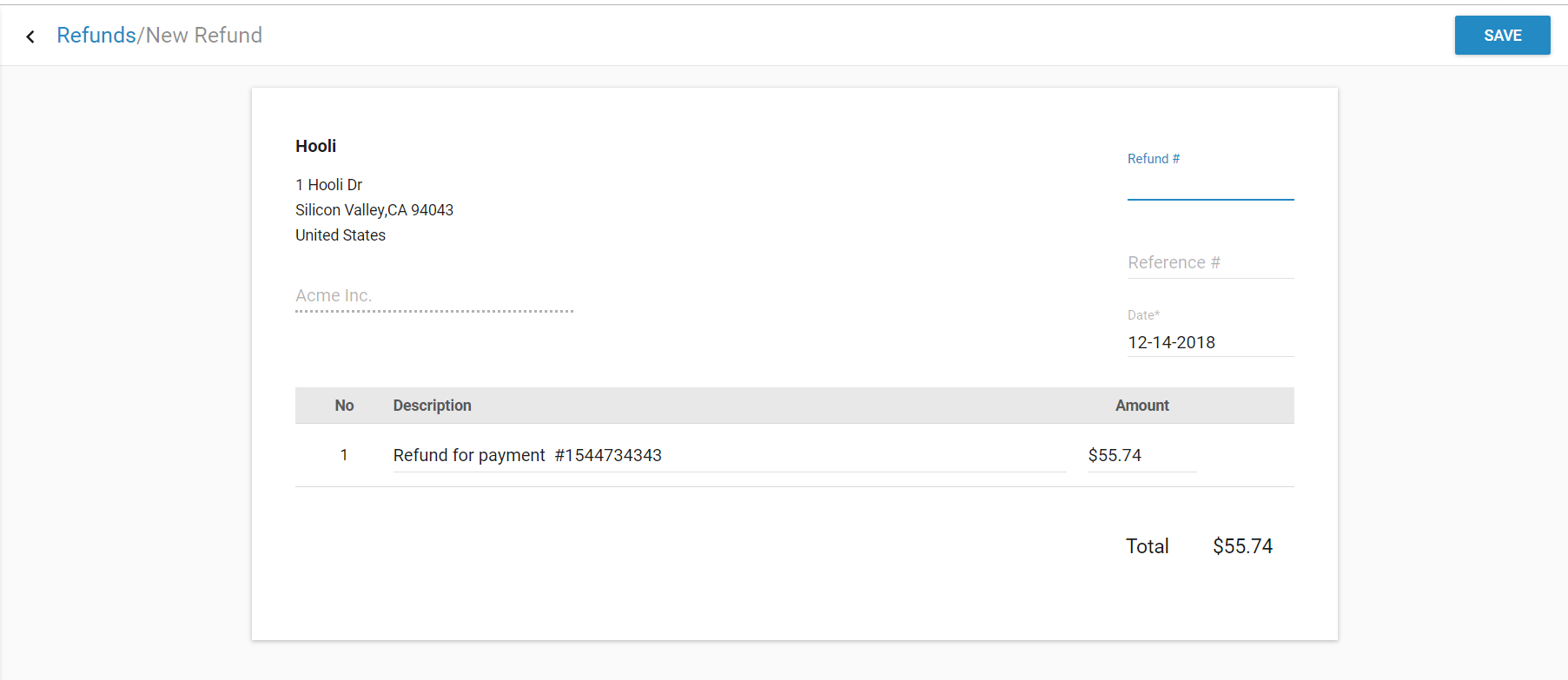 You will now see the Refund object appear in the "Refund" section. Refunds typically take 5-7 business days to process, funds will be send back to the payment method the customer used initially.
Reconciling refunds
Armatic considers the accounting/ERP system your account is connected to as the source of truth so when it comes to refunds, you will need to manually reconcile them. Armatic cannot unapply payments in your accounting system, create credit or adjust the balance of a paid invoice. Once a refund is processed, you will need to make the necessary adjustments in your accounting system, once you've done so, your Armatic account will recognize the balance of the invoice has changed and properly reflect the new balance of the invoice in Armatic.
To View a Customer's Refunds
By going into a Customer's profile, you can scroll down to see their Transactions. By selecting the down arrow next to Transactions, you can then select Refunds and see all refunds assigned to the Customer. You can click on the refund number to view the refund object itself and even download a copy of the refund to send to the customer for reference.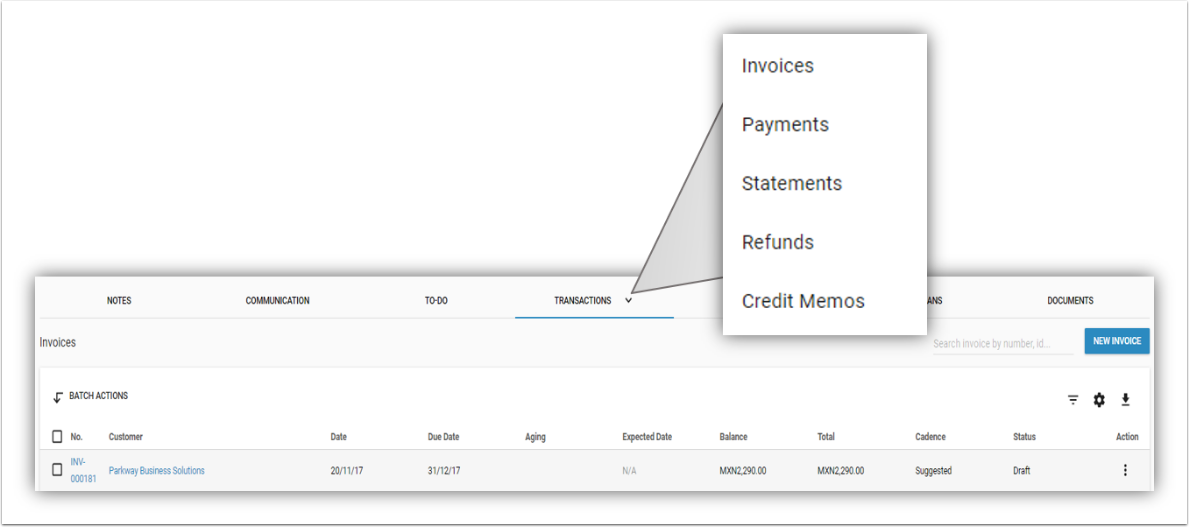 More Questions?
Look for the chat icon on the right to send us a message, email us at support@armatic.com or give us a call at (949) 424-2875.