Keep your team in the loop and on-track with automatic approval rules for invoices, bills, quotes, documents and estimates
Armatic's approval rules engine is designed to help your team operate more efficiently by leveraging rules and approval workflows. Approvals can be setup for the following objects:
Invoices
Bills
Quotes
Documents
Estimates
You can use an approval rule to:
Require an approval when an invoice is created by your support team before it can be posted.
Have bills greater than $1,000 approved before they can be paid
Require managers to Review/approve Quotes created by the sales team before they are sent
To get started
Navigate to "Approvals" under "Settings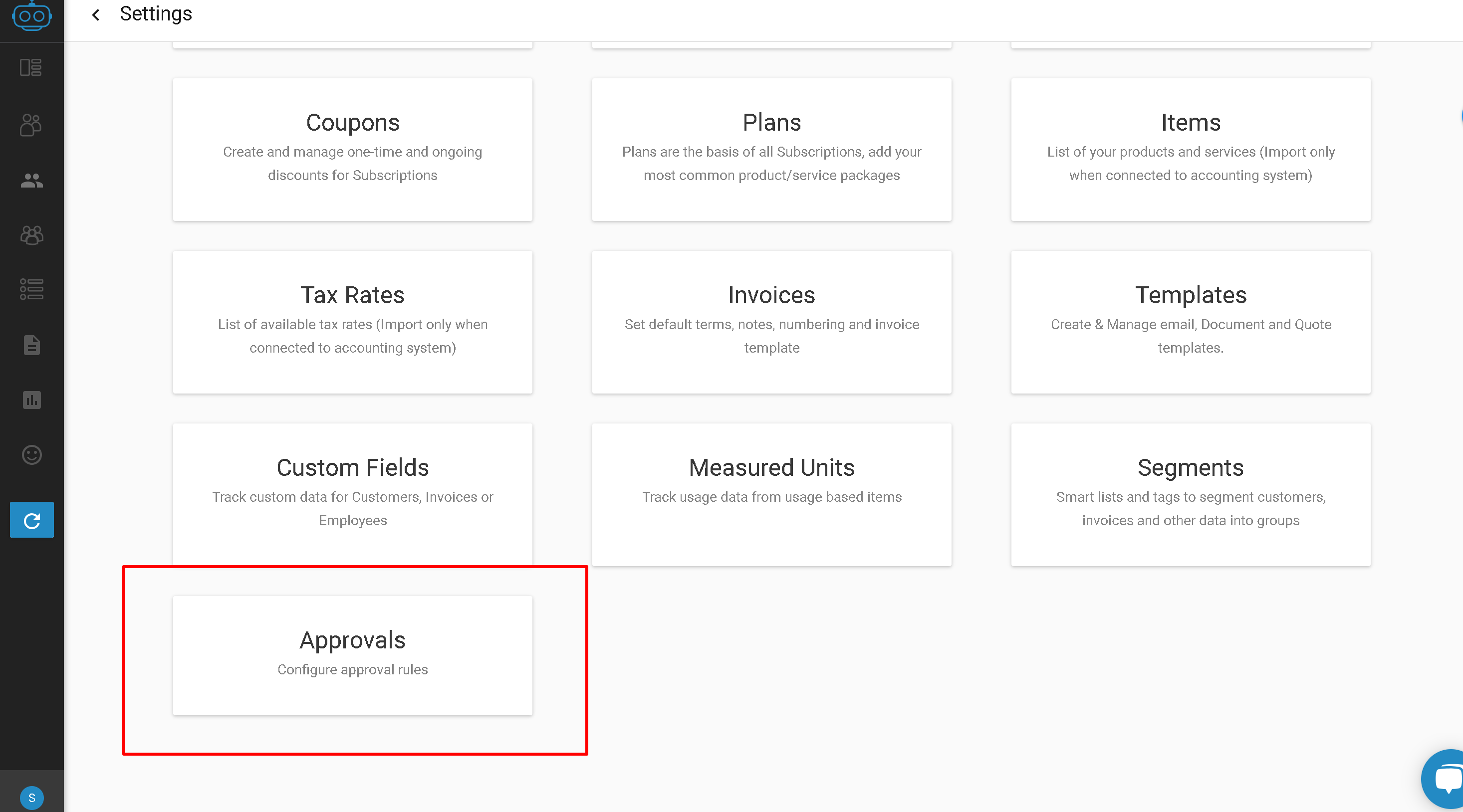 Next, you will see a list of any existing rules. Select "New Approval Rule" in the upper right corner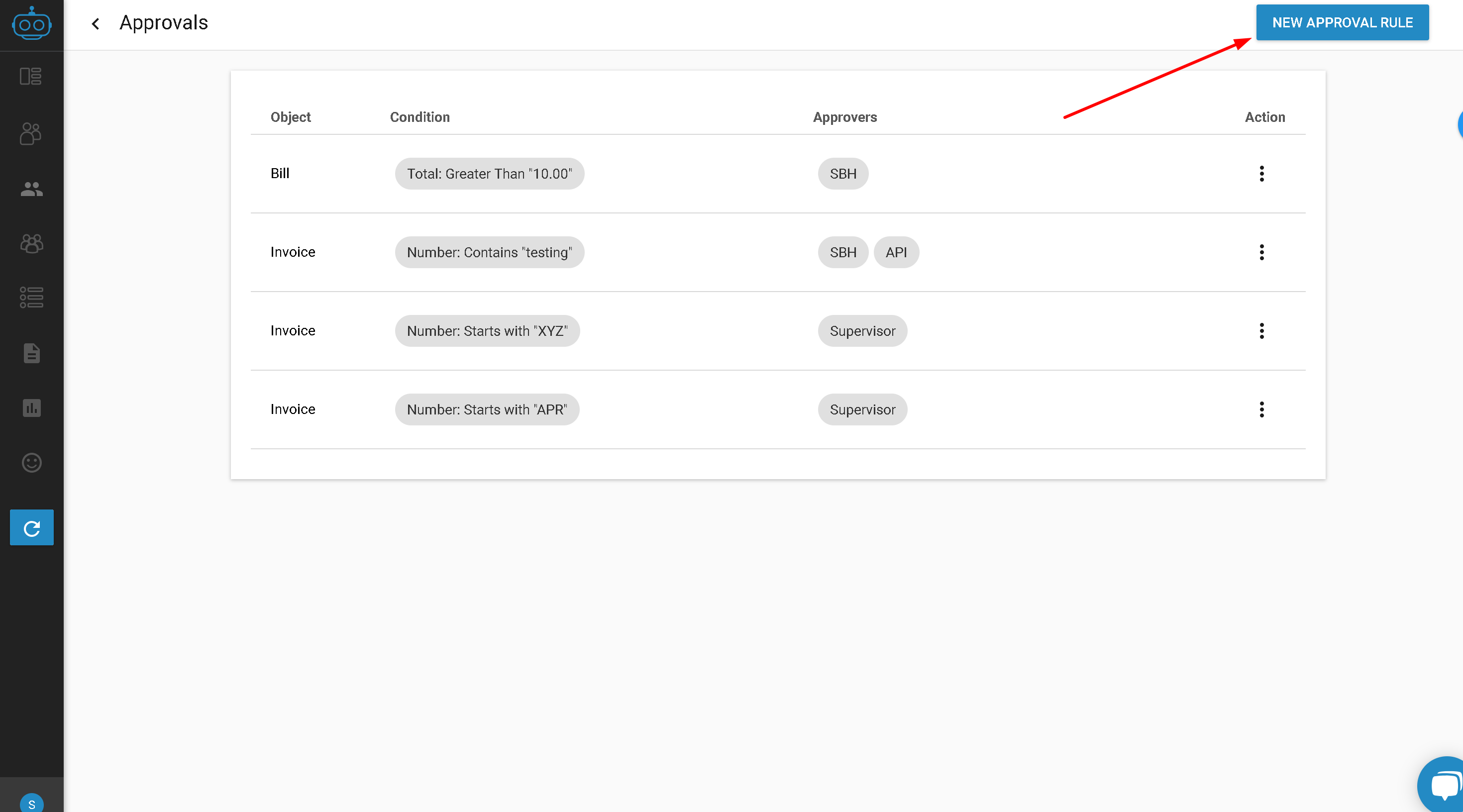 From the new rule creation menu, select the:
Type of object you'd like to create the approval for
The condition that will trigger the rule
The specific approvers
If multiple approvers are selected, choose if all or just one need to approve
Review and confirm the rule
a user's "Supervisor" can be set under Account>Users
Here's an example video:
Working with approvals
Once an approval rule is triggered, the object will be in an "Awaiting Approval" status until the required approvers approve or decline the request. Request for approval will be both emailed to the approvers as well as show up in the "Approvals" section of their Todo list.
Notifications
Once an approval rule is triggered, an email will be sent to all approvers.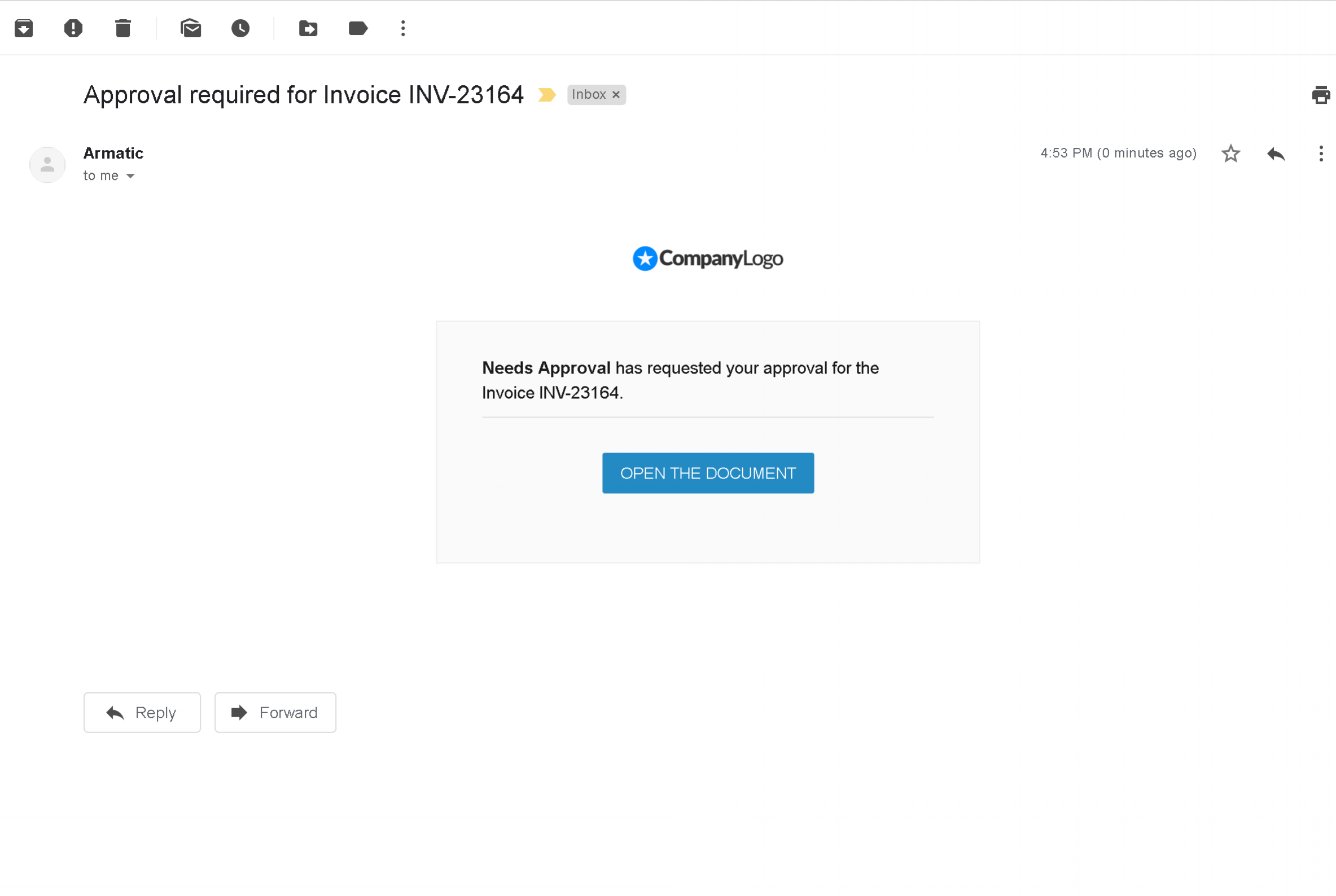 An approval request will also be placed under the "Approvals" section of the Todo List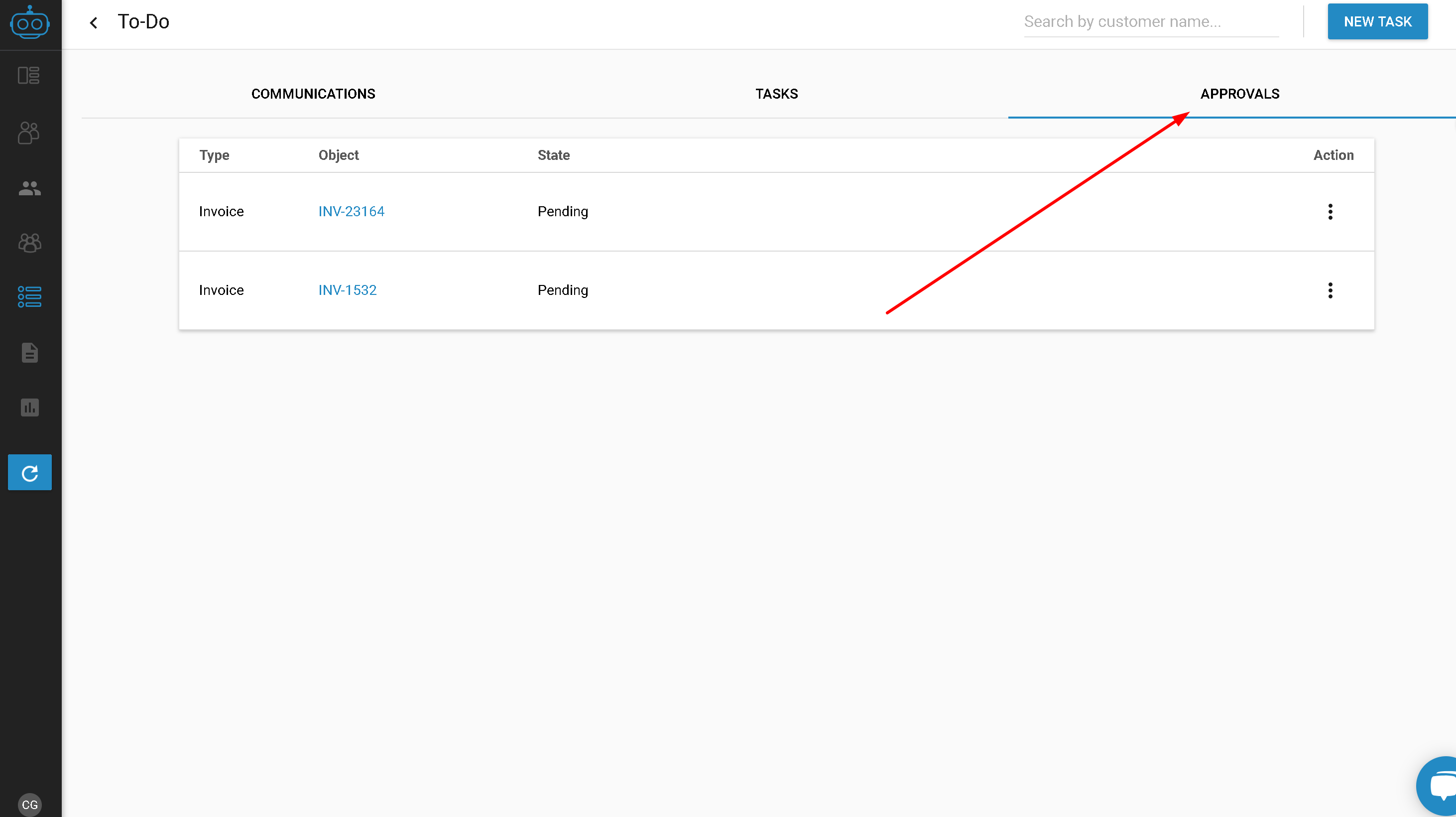 Select "Open the Document" or "Object" number to be taken to the approval screen. The object requiring approval will be displayed on the left, with a timeline of evens on the right. "Approve" or "Decline" the object by selecting the appropriate button in the upper right corner.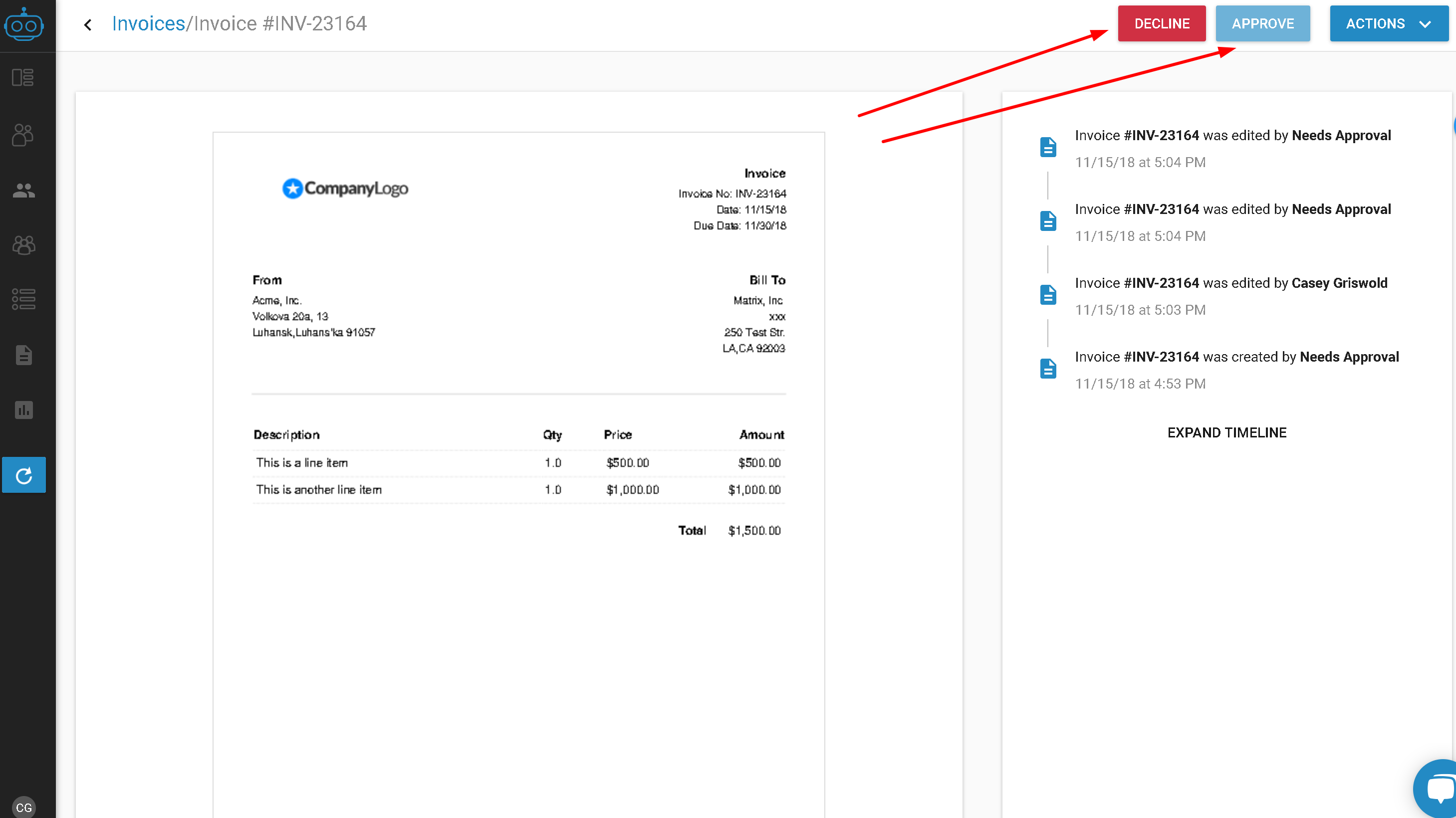 A comment form will popup once an object is approved or declined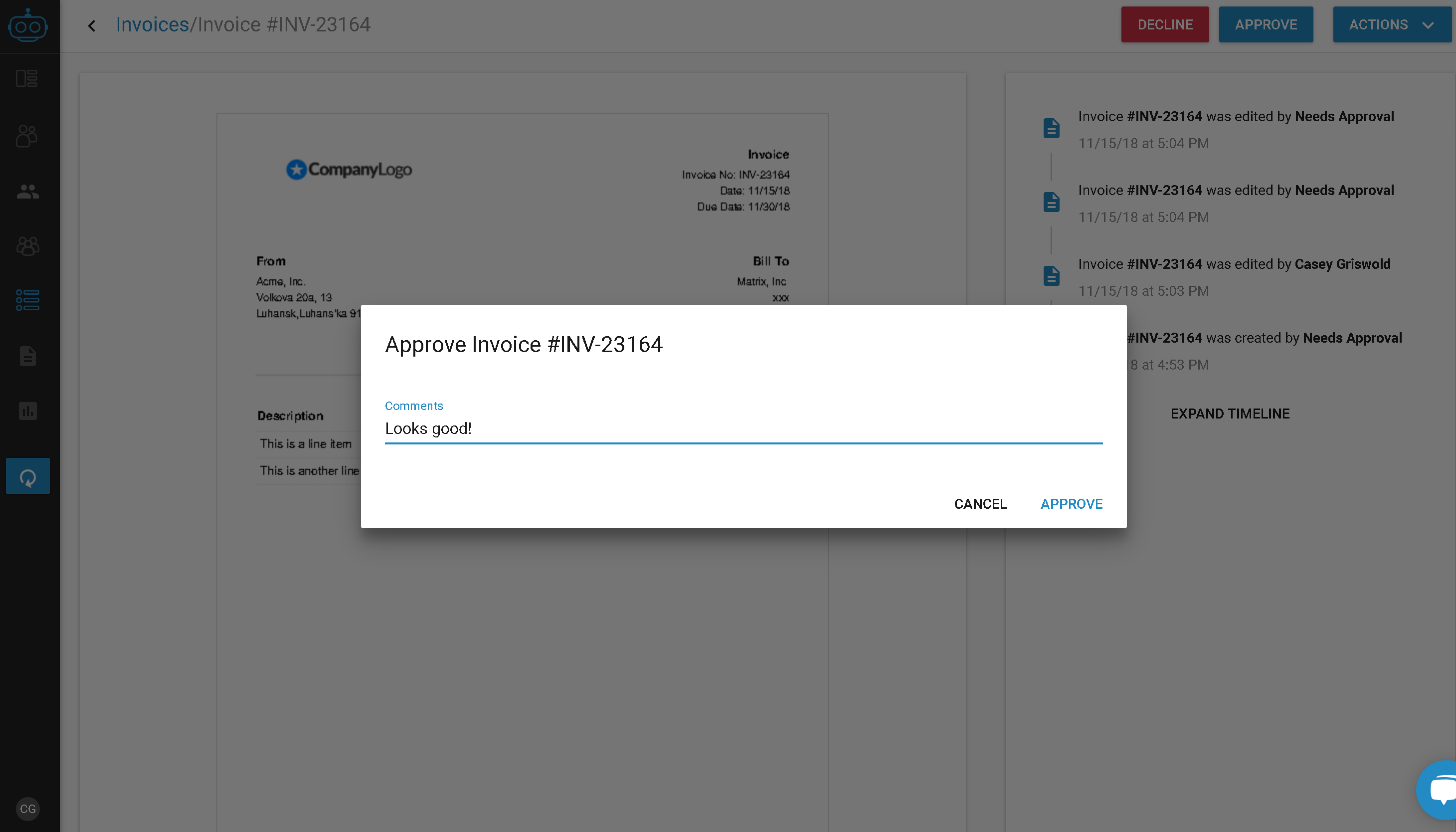 Comments are recorded in the timeline and a notice will be sent to the user that triggered thee approval
Email example after approval: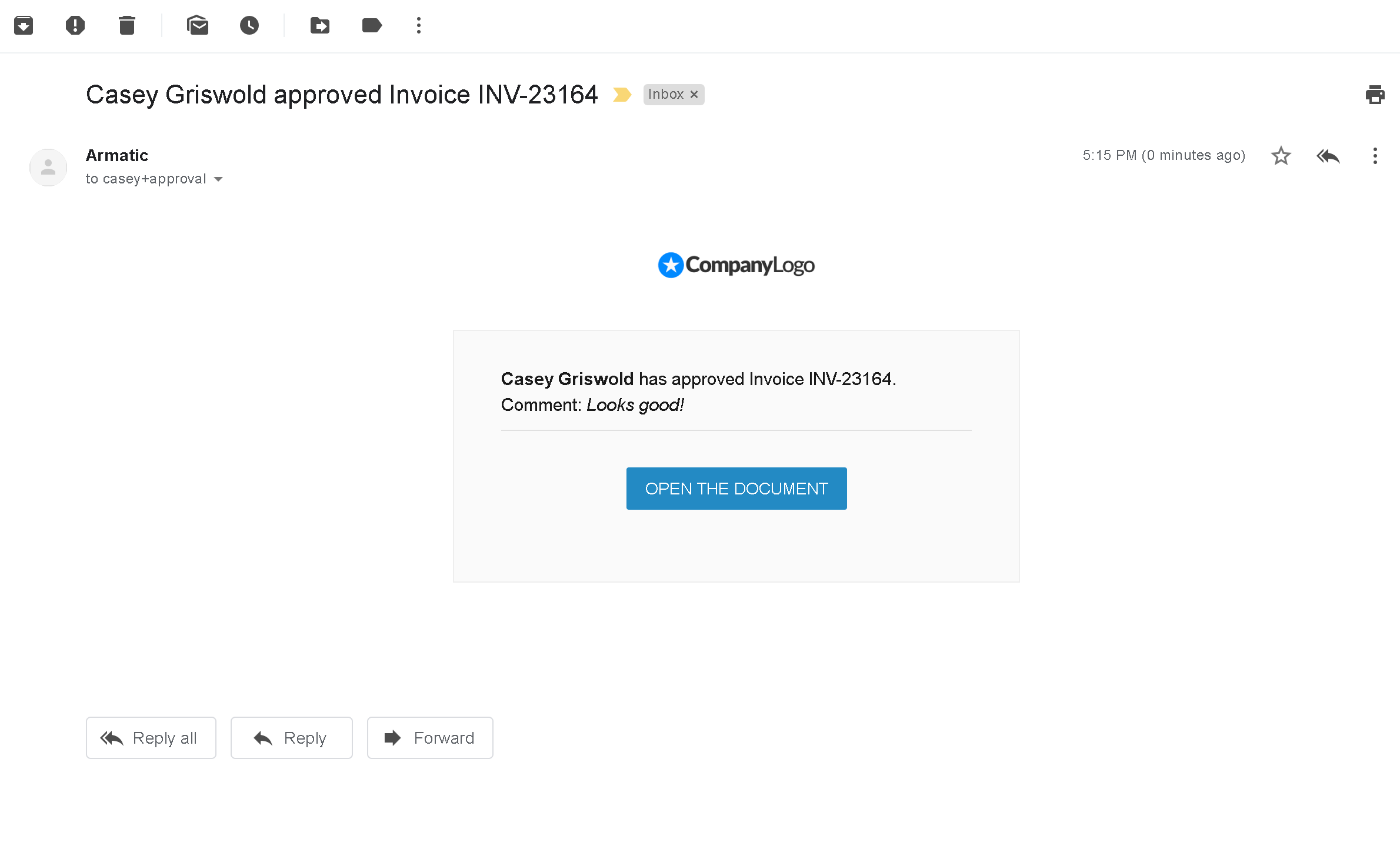 Approved object example: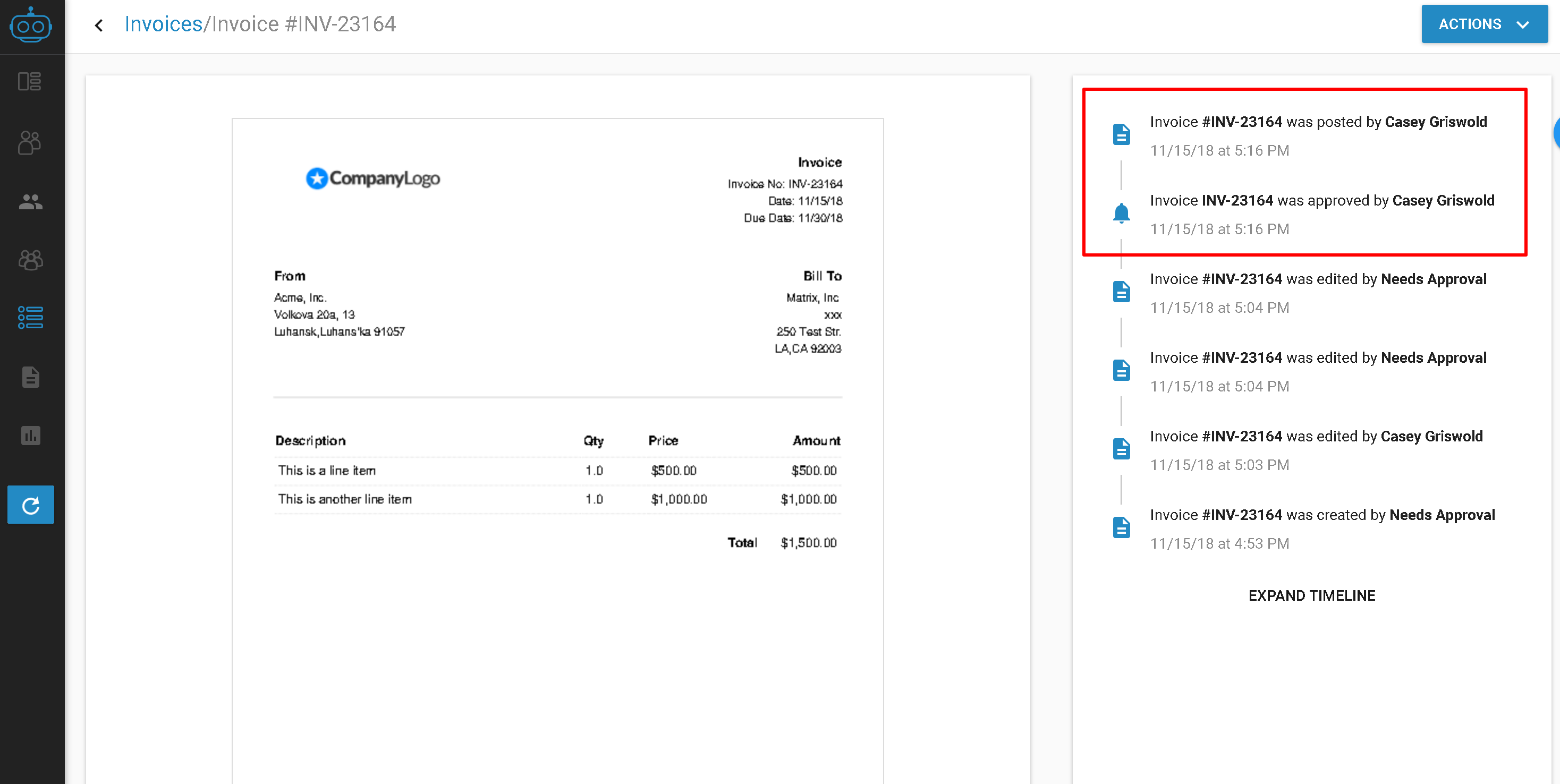 More Questions?
Look for the chat icon on the right to send us a message, email us at support@armatic.com or give us a call at (949) 424-2875.