Coupons provide flexible discount and redemption options to help streamline subscription management
To get started
Head to the "Settings" page and click on the coupons tab.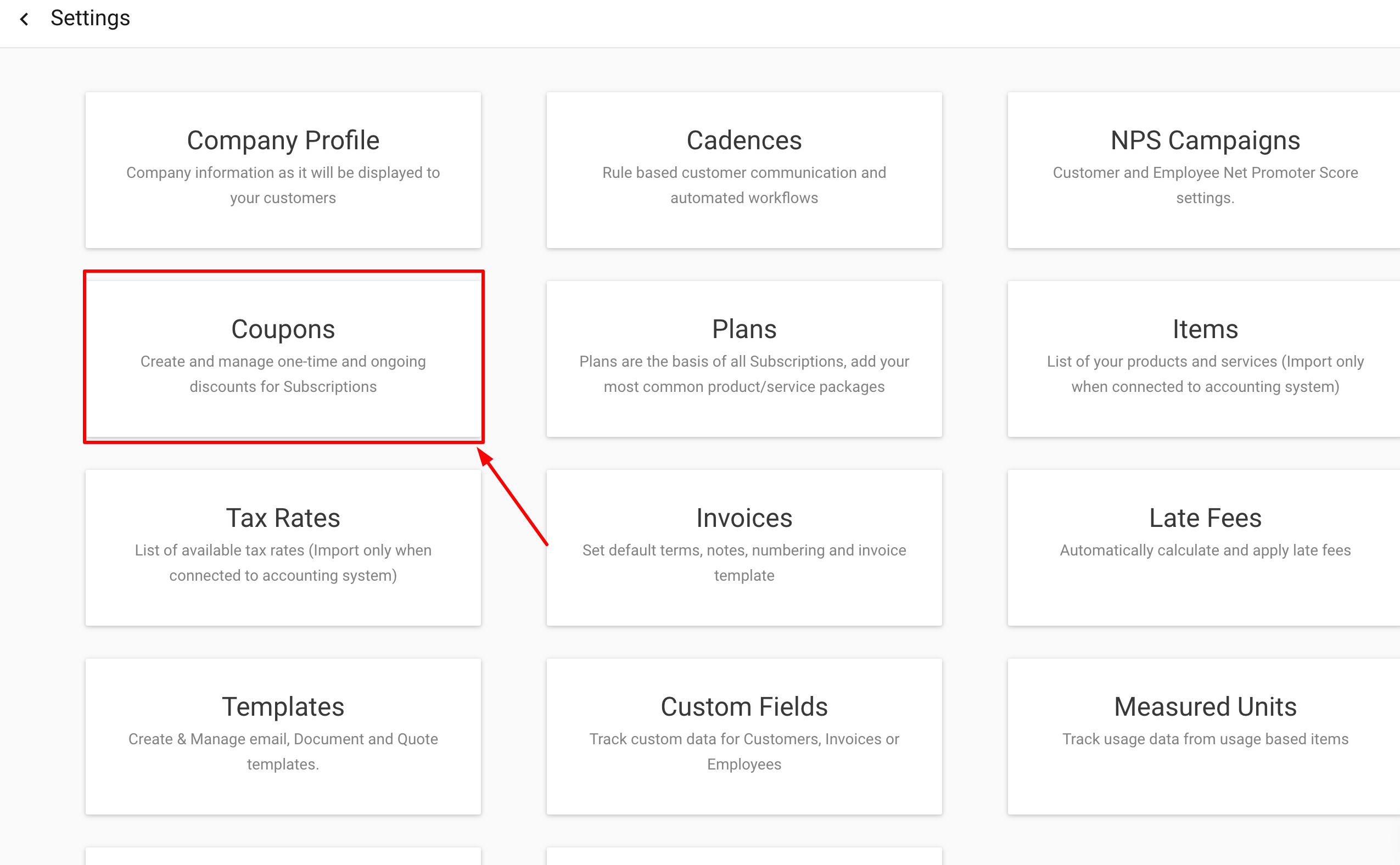 Here you will find a list of all existing coupons. To create a new coupon, click on the blue button labeled "New Coupon".

Coupon Options:
Coupon Code - Is the description that will appear on the invoice
Duration - Is how long the discount should be applied to the subscription, this can be set to "one-time", "forever" or a specified period of occurrences (i.e. the first 3 months)
Amount off - This would set the discount to be applied as a specific value discount, i.e. $100.00 off
Percent off- This would set the discount to be applied as a percentage of the total, i.e. 15% off
Redemption- How many times the coupon can be used
Expiration Date & Time- When the coupon is no longer valid
Item- The product or service that this coupon will be logged against
Currency- The type of currency/payment accepted
Here's an example video:
Once all of that information is completed, you will click on the save button in the upper right corner.
More Questions?
Look for the chat icon on the right to send us a message, email us at support@armatic.com or give us a call at (949) 424-2875.