Armatic can manage subscription bill and rec recurring payments.
Users can set up a flat rate and usage rate items.
To get started
Navigate to the "Customer" icon on the bar on the left of the screen
Next click the "Subscriptions" tab right below and it will take you to all current subscriptions
Now click the "New Subscriptions" button on the upper right hand corner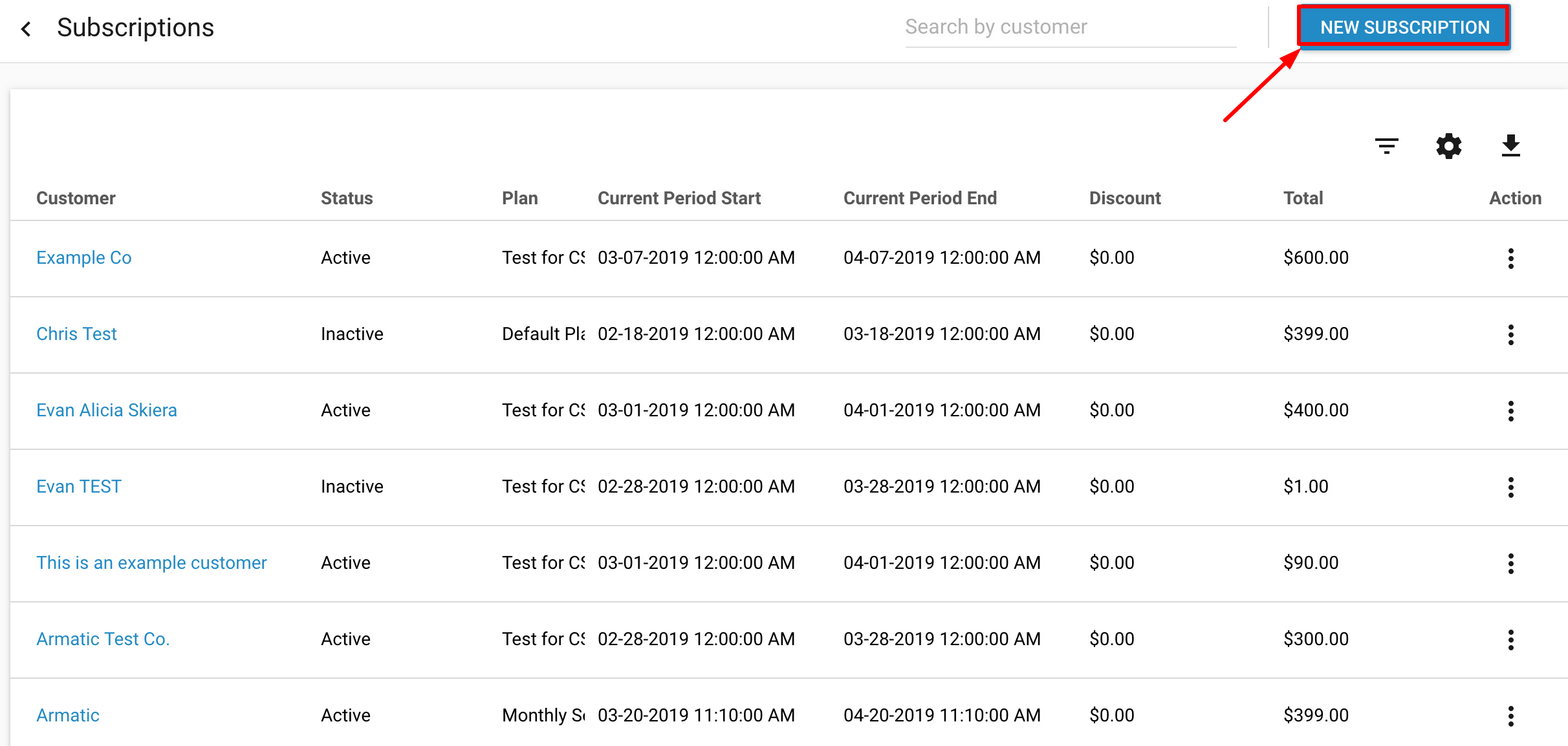 From the new subscription creation menu, select the:
Customer name
The type of plan
Description (optional)- for reference in labeling subscriptions
Interval - period of time for invoices
Billing Start date- When the first invoice is created
Days of trial- how long after the subscription has started before an invoice is created
Service period- billing start plus the monthly
Duration (Default- Forever)- How long the subscription should be active for
Coupon- can apply a discount to the invoice
Currency- how the payment will be received
Autopay- if selected, and a card is on file, payments will begin automatically with this card
Tax rate
Here's an example video:
Note:
When an invoice is created, it has a due date. The due date is referred to as the "term". The number after the word term means how many days the invoice is due from today. Due on receipt means the payment is due when the invoice is created.
Even when a plan is selected, all the line items can be edited or modified on each subscription.

Marking an item as "One Time" means it only shows up on the next invoice, and will be removed from future invoices. Marking an item as "Taxable" means that the tax rate will be applied to the line item.
If you click the "More" button right on line item, you can customize the start and end date per line item. This is completely separate from the subscription as a whole.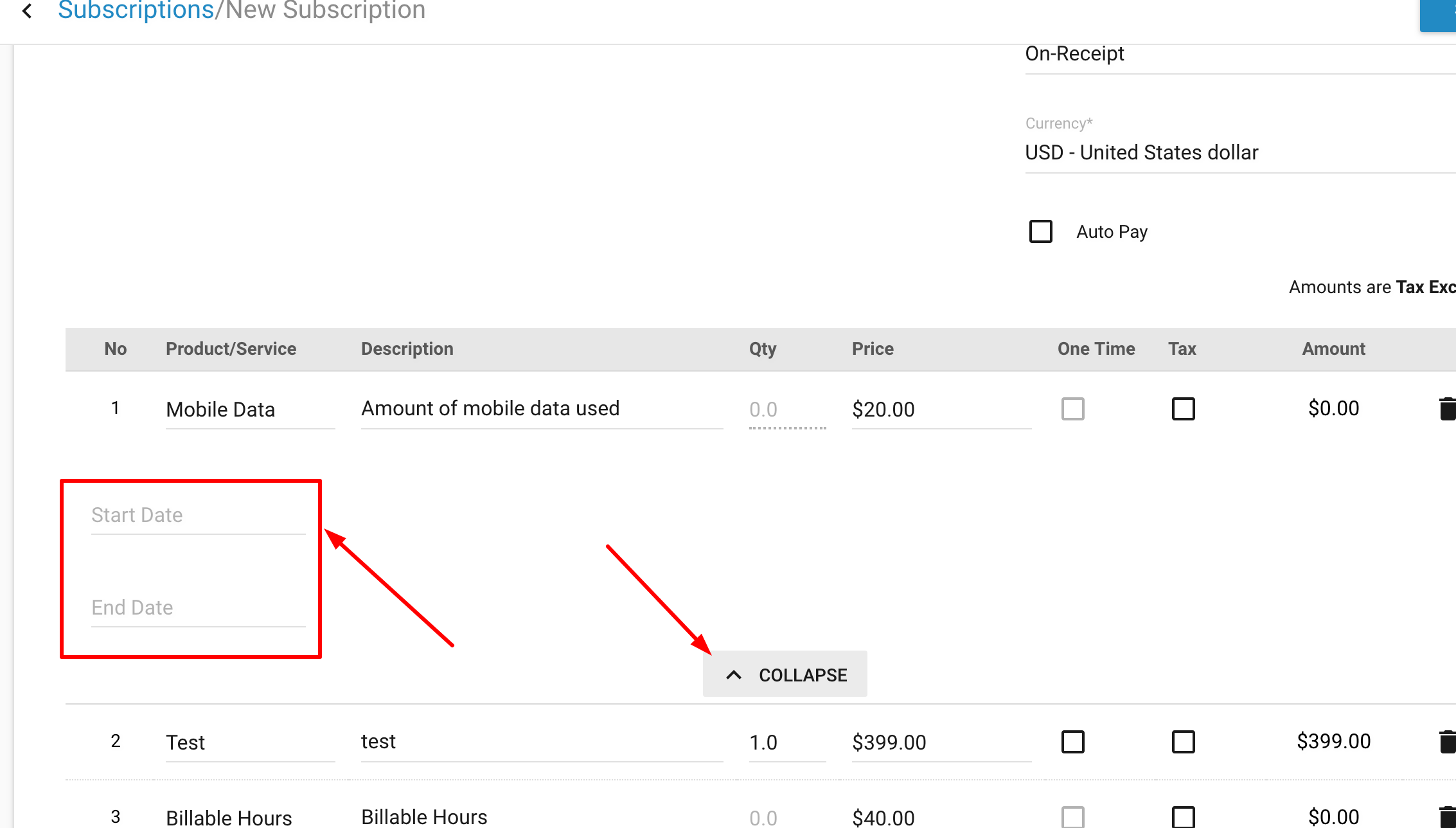 Once your all done creating your subscription, press the save button in the upper right hand corner.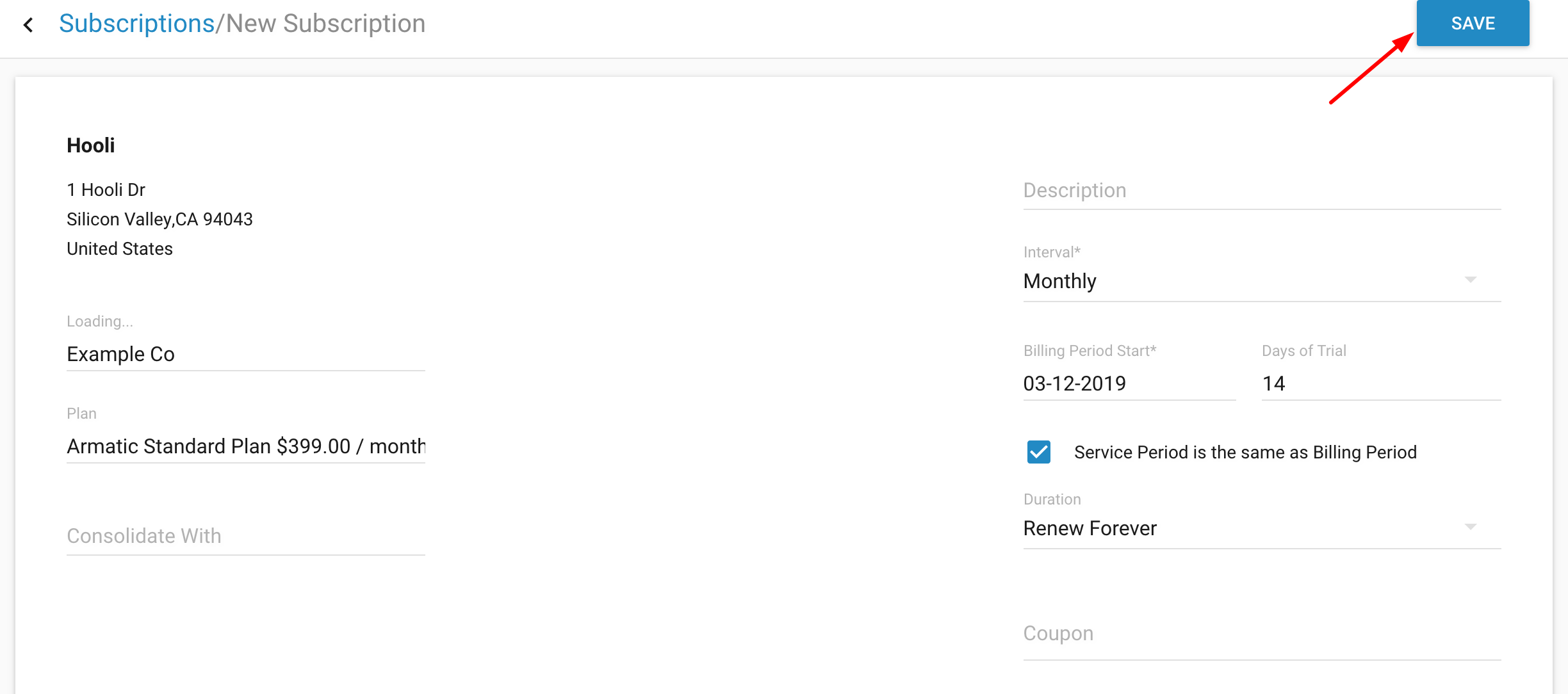 Special Features
If needed consolidate with option allows you combine individual subscriptions onto one invoice.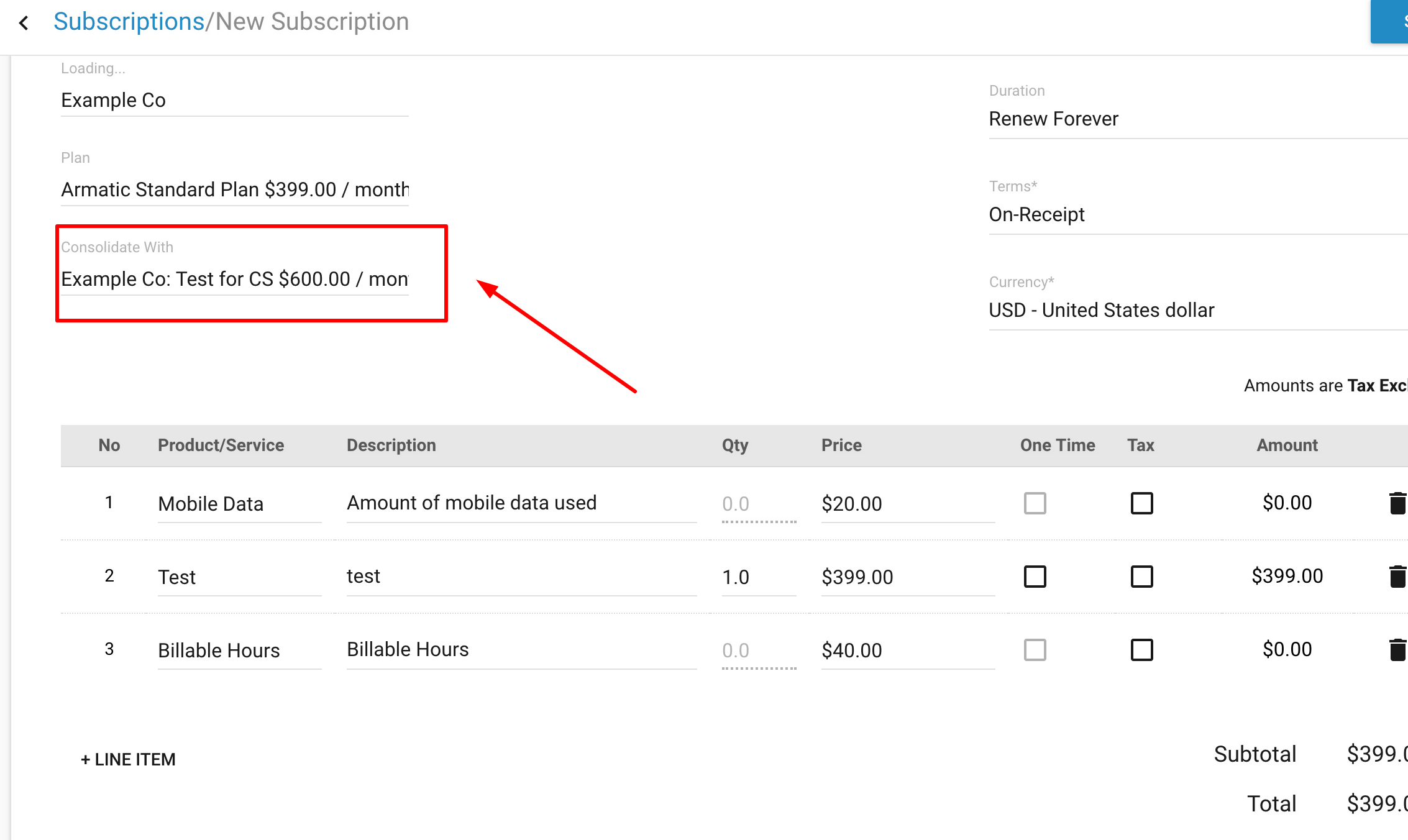 Subscriptions are automatically calculated in terms of recurring revenue. All of this information is placed in the reports section. Armatic breaks down all of the subscription revenue down to its recurring monthly component. This allow you to track all subscription revenue
More Questions?
Look for the chat icon on the right to send us a message, email us at support@armatic.com or give us a call at (949) 424-2875.